The United Kingdom is being warned that it will need to invest in its agricultural workforce to survive in the wake of Brexit.
Professor Tim Lang, professor of Food Policy at City University London's Centre for Food Policy, has said that leaving the European Union will expose a "decades-old failure to invest in food skills and equitable infrastructure for sustainable development."
Professor Lang – a Lancashire hill farmer before becoming an academic and establishing himself as a leading expert on food issues – said: "Are Brexiters ready to go into the picking fields and factories where foreigners work?"
He told Farming UK that the current system couldn't operate without foreign labour.
Stephen Devlin, an economist with the New Economics Foundation, has said that the UK will need to make farming jobs more attractive to British workers.
He has produced a report, 'Agricultural Labour in the UK', in which he highlights the importance of migrant labour.
He said data showed that foreign workers carried out most of the seasonal, unskilled labour in the UK farming sector.
'Food system up for grabs'
"In the wake of Brexit the very future of our food system is up for grabs – the policies we put in place now will determine what we eat and how our countryside looks in 50 years," he said.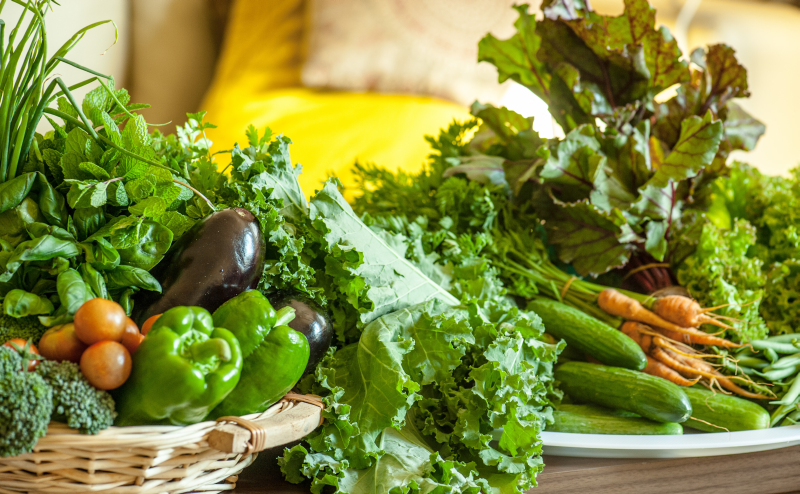 "Global economic forces always hit farmers first and hardest.
"Now more than ever, with enormous economic and political uncertainties in the air, we need to consciously plan the future of the essential food and farming sector.
"Do we want a sector that is increasingly automated and concentrated, or do we want more diverse growing patterns and more farming jobs?"
Stephen Devlin said in his report that working conditions in the farming sector were increasingly insecure and wages were low compared to other sectors.
A 2013 survey found that the average hourly wage in farming was a third less than the overall UK average wage, he said in his report.
The National Farmers Union (NFU) has, itself, recognised the threat that Brexit may pose to available labour.
NFU horticulture board chairman Ali Capper has said that the decision to leave the European Union has placed huge uncertainty over whether the industry would be able to access non-UK workers.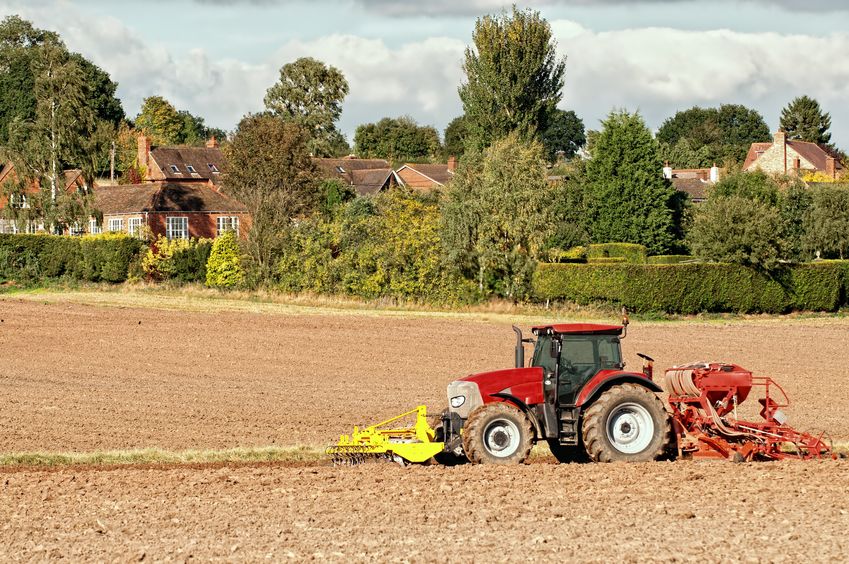 She said they were crucial in picking, grading and packing the crops on UK farms.
Restrictive immigration
"Post-Brexit there is the likelihood that there will be a more restrictive immigration process in place.
"Effectively this could end the free movement of labour from the European Economic Area," she said.
"We need to be prepared to explore all the possible options in maintaining access to horticulture's vital labour supply. This could involve some form of visa-restricted access to labour.
"We need to investigate the specifics to ensure we have the workforce this industry needs.
"What is also clear is that we are not just talking about access to seasonal labour - some sectors and businesses are currently reliant on non-UK workers in full-time roles, year-round," she said.
Threaten Britain's food security
Professor Lang has warned that Brexit could even threaten Britain's food security.
He told Farming UK that, in the 1980s, the United Kingdom was 82 per cent self-sufficient in food. This had fallen to 61 per cent.
The country was running a food trade gap and the fall in the value of Sterling since the EU referendum had made imports more expensive.
"Our food exports are worth about £19 billion and they are things like whiskey and biscuits. Imports are worth about £40 billion and they are the good stuff like vegetables that we need for a healthy life," he said.
Professor Lang said that the UK's food system was vulnerable. Over the last 30 to 40 years a food revolution had resulted in a longer food chain and longer storage.
Tesco had adopted its just-in-time system from Toyota. At any one time under this just-in-time system there were just three to five days of food supplies in the UK.
"It is highly dislocatable," said Professor Lang.
'Farmer makes very little'
He said the UK food system was one in which the farmer made very little from the total money generated.
"Farming gets bugger all from food. All the money is made elsewhere," he said. Professor Lang said that the UK faced "harsh food times ahead."
Brexit campaigners had been "worryingly vague about what to do next."
Former Defra Secretary Liz Truss had said there was no plan for farming in the event of a vote to leave the European Union.
"My understanding is that some attempts are now under way, but Defra is so weakened we cannot expect much.
"Some Brexiters want a quick food exit, a total severance of regulations negotiated at Brussels, especially environmental and health ones. Others do not.
"Some want an end to farm subsidies. Others merely seek their repatriation.
'Nebulous idea of taking back control'
"It is worth noting here that, despite the image of an EU run by totalitarian Eurocrats, how many know there are just 1,000 civil servants running the vast EU Common Agricultural Policy compared to 2,000 civil servants running England's (let alone Scotland's or Wales') agriculture," he said.
Professor Lang said the EU referendum debate had been dominated by issues of migration, national identity and by the "nebulous idea of taking back control."
But there was still no clarity from Brexiters about whether the model for the UK's future relationship with the remaining members of the EU was to be the one adopted by Norway, Albania, Canada or Switzerland.
He said food traders ruled the modern food economy and millions of food contracts depended on cross continental supply chains. The food system was heavily tied into Europe. To sever this would be a task "awesome and unprecedented in complexity."