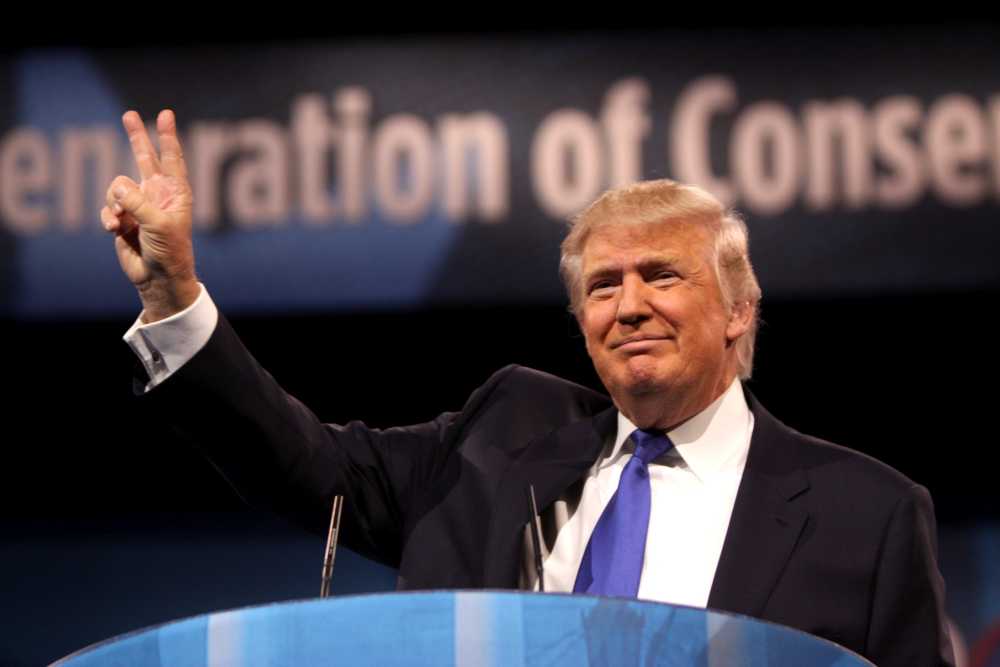 US President Donald Trump has said he wants US agriculture to have more access to British markets after the UK leaves the EU.
Mr Trump criticised the EU's trading relationship with the US on food products.
He said American farmers 'can't deal' with the EU as they are 'very, very protectionist.'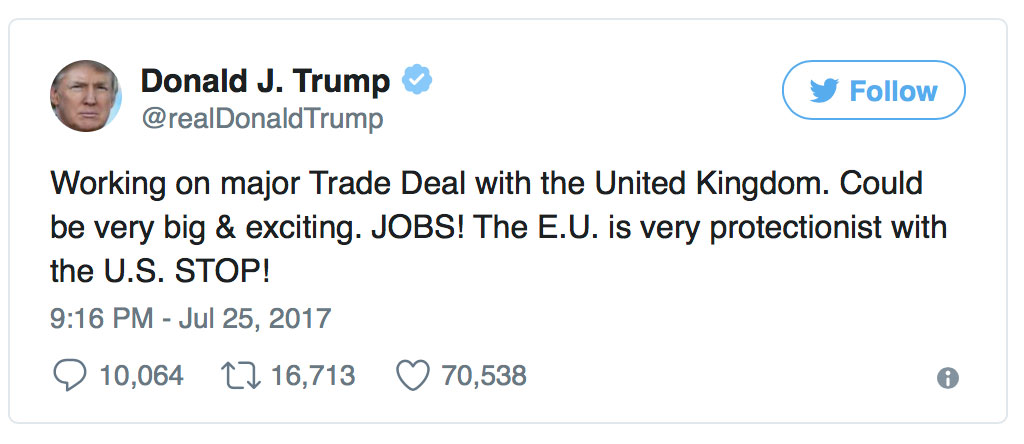 "Our farmers and others can't even deal with them, you can't sell in. It's very unfair. And that's what I've been talking about for a long time," he told the Wall Street Journal.
"It's so stacked against the United States," the President said.
"Among the most, we have farm products that you just can't get into the EU. And we don't do that to them."
Asked if that could include an 'agriculture deal' with the United Kingdom post-Brexit, Mr Trump said he made similar deals with China.
"I said, do me a favour, will you allow cattle, please, to come in?
"I was last night in West Virginia, and I had farmers coming up to me and hugging me and kissing me because of the cattle stuff."
The interview on 25 July came as International Trade Secretary Liam Fox was in Washington for talks with US trade representative Robert Lighthizer.
Welfare standards
Trade secretary Liam Fox is currently in discussions over a US-UK trade deal whilst another minister, Defra secretary Michael Gove has said food standards will not be compromised.
Speaking to BBC's Today programme, Mr Gove said all members of the government were 'agreed' that animal welfare standards will not be diluted.
"I made it perfectly clear, and indeed this is something on which all members of the government are agreed, that we are not going to dilute our high animal welfare standards or our high environmental standards in pursuit of any trade deal," the Defra secretary said.
But Scottish rural economy secretary Fergus Ewing said the current situation is 'concerning and confusing.'
"The USA at present has some way to catch up on our standards," he said.
"For example, the EU has banned the importation of certain foods which are produced in a particular way, including hormone-treated cattle or chlorine washed poultry.
"Scotland and the UK proudly boasts a gold standard level of animal welfare, the chicken industry is no exception.
"The quality of the food we eat is of the utmost importance and we expect a high standard of welfare in our production process. It is imperative that any trade deal agreed in the wake of the Brexit process does not compromise our values in this area."