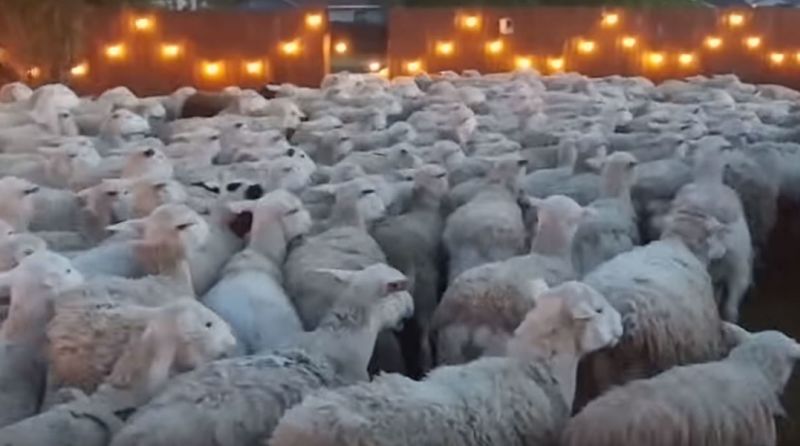 A US man's video has gone viral after he captured the moment he accidentally let in 200 sheep into his back garden.
Hundreds of sheep welcomed themselves into Scott Russo's garden in Lincoln, California, after he opened his back gate.
He captured the moment the sheep barged into the garden after wanting to get a peek of them eating on grassland behind his home.
Uploading the video onto YouTube, Scott, along with his family, can be seen trying to herd the sheep out of the garden.
With no sign of the sheep leaving, his wife Erin starts jumping on the trampoline and hitting a tambourine, which eventually makes the sheep leave.
Sheep, along with goats, are used by local authorities in rural areas in California to help keep the overgrowth under control and reduce the risk of wildfires.
Last year, wildfires in the state killed 89 people and destroyed more than 13,000 homes and businesses.
The California Department of Insurance reports $11.4 billion (£8.8bn) in insured losses in 2018.