There are certain types of food and drink that most of the British public think of as typically British, but is that still the case?
Trade data from the Royal Institute of International Affairs and other governmental sources show which commodities the UK imports and consumes.
Financial broker Moneypod has used these sources to find out where dinner time favourites come from, such as fish and chips, Sunday dinner and cups of tea.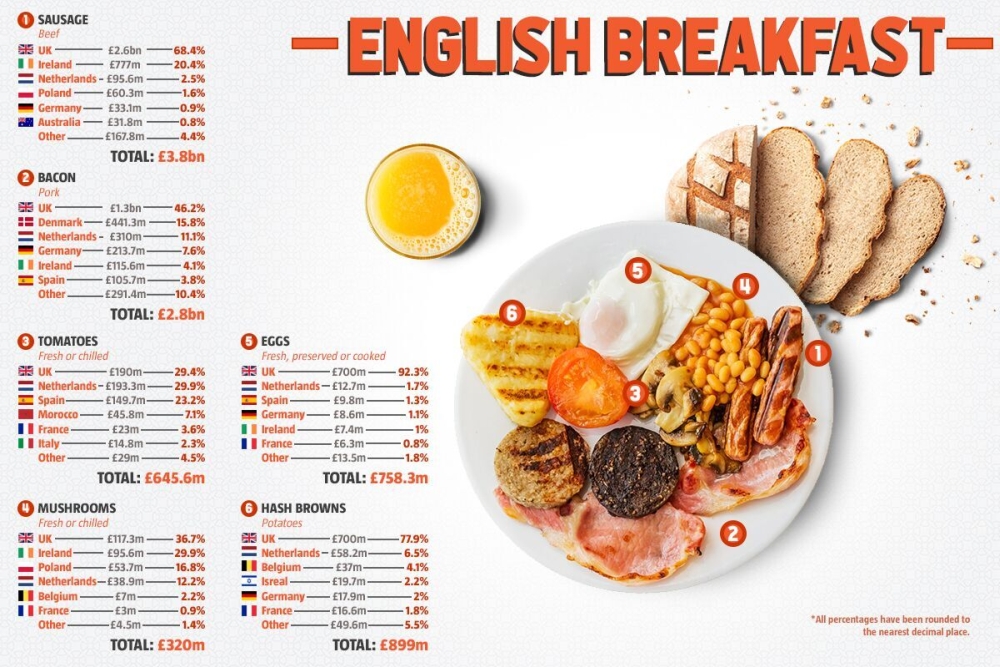 Figures show that the UK now produces less than half of its own pork, with 54% imported from Denmark, the Netherlands and other European countries. That's around £1.5bn worth of pork every year.
Denmark is also the UK's biggest importer of bacon, accounting for around 16% of what Brits consume.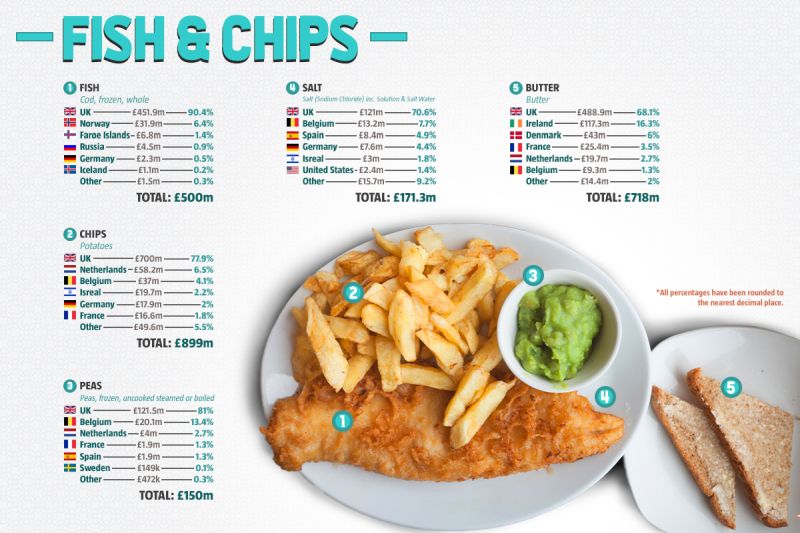 The bulk of the sausage consumed in the nation is still produced in the UK, as well 92% of eggs.
However, tomatoes show the biggest variation in terms of where they are sourced. Brits eat more tomatoes produced in the Netherlands than from the UK. Overall, the UK produces less than 30% of the tomatoes Brits consume.
The vast majority of cod consumed in Britain is still caught in the UK, which imports around 9.6% ever year.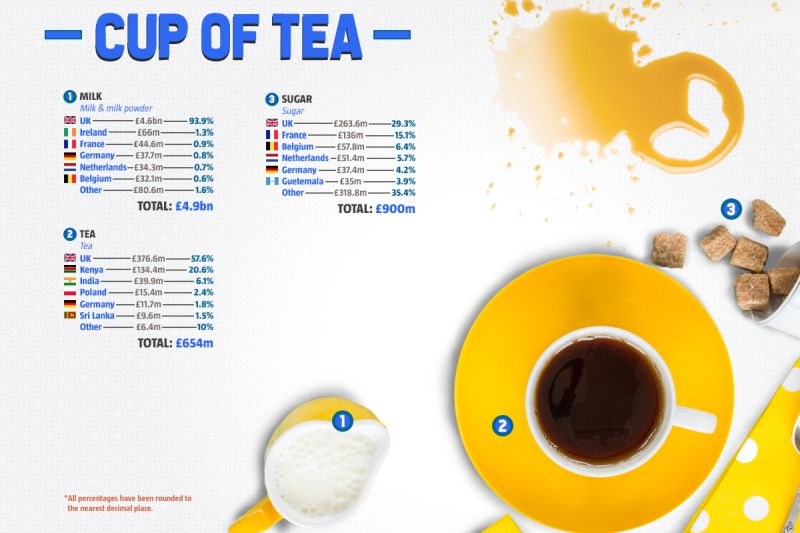 Similar to an English breakfast, the Netherlands is one of the UK's major importers, accounting for 6.5% of potatoes and 2.7% of peas.
Belgium is the other main importer when it comes to fish and chips, supplying 13% of peas, 7.7% of salt and 4.1% of potatoes.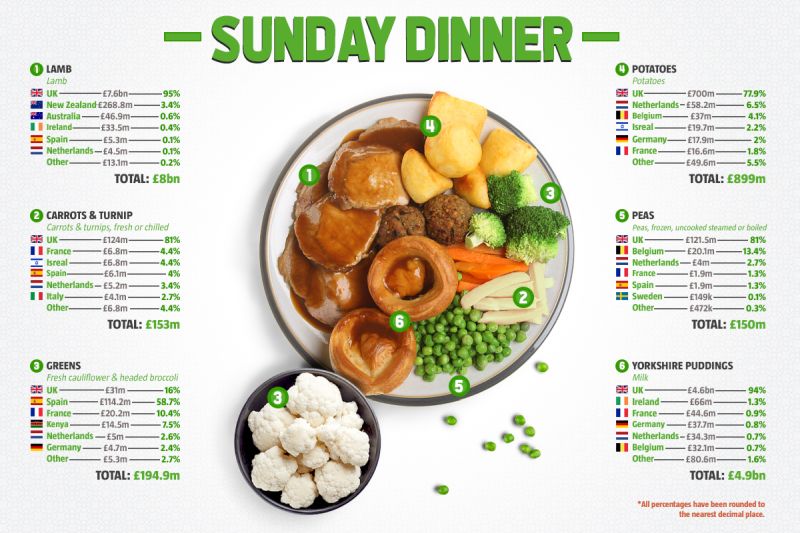 The UK produces around 94% of the milk it consumes, worth a massive £4.6bn. When it comes to tea, Kenya is by far our biggest importer, supplying 21% and India 6.1%. France supplies a large amount of the sugar consumed in the UK every year, accounting for 15%.
There are many components to a Sunday dinner. In terms of meat, 95% of lamb is produced in the UK.
Interestingly, New Zealand is the biggest importer of lamb into the UK, accounting for 3.4%. Spain is the biggest importer on the list, shipping in a massive 58.7% of the UK's cauliflower and broccoli.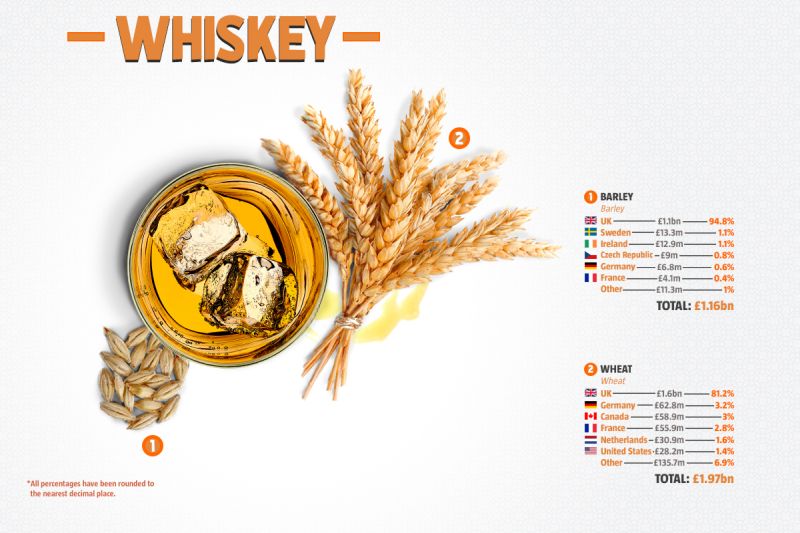 Around 95% of barley is produced in the UK, with Sweden and Ireland account for 1.1% respectively.
However, the UK's wheat production accounts for a much smaller percentage of overall consumption. Only 81% of the barley consumed in the UK is produced on these shores, with Germany, Canada and France its main importers.