First generation farmer and blog writer Rachel Watling has spoken about why women in British farming should be proud to work in the "biggest job in the world" today on International Women's Day. In her online blog, she writes the following...
This article had to begin with the result of Minette Batters breaking headlines a few weeks ago to become the first female NFU President – not to mention that it is also International Women's Day today!
I am heading to a 'Ladies in Agriculture' event this evening at the Farmers Club in London. Sounds exciting, doesn't it? Well it is.
It is made up of a group of women working in agriculture that is headed up by Christine Tacon and organised by More People. Meeting three times a year to discuss business, offer support and network, the group has been very valuable to me as a young woman in agriculture.
Bishop Burton are also celebrating International Women's Day this evening, hosting a dinner on the topic of 'Facing Challenges Head-On', with two inspirational women speakers, Ann Daniels and NFU's Rachel Hallos.
The industry is not short of groups (including Twitter) or events supporting women in agriculture, such as the Women's Food and Farming Union, Norfolk Ladies in Agriculture, Women in Dairy, Ladies in Beef, Meat Business Women and so on. BBC Radio 4 even has a women's hour!
#PressforProgress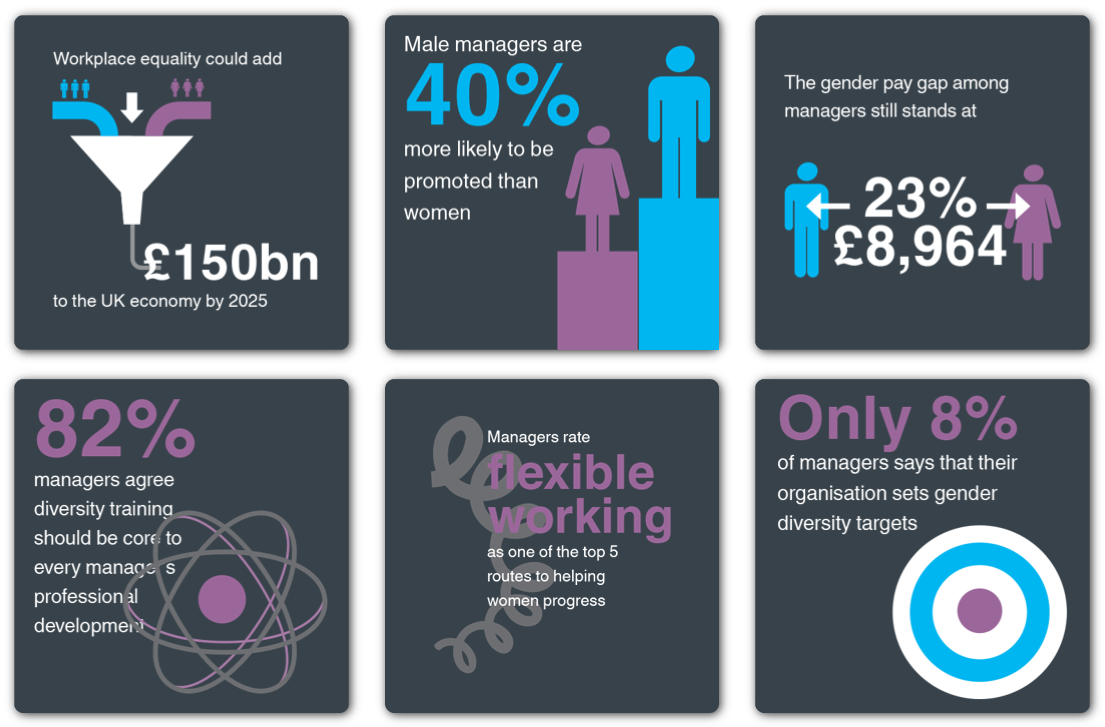 So, what is International Women's Day all about? Well, this year's theme is #PressforProgress.
Probably a call to action out of the World Economic Forum's 2017 Global Gender Gap Report, stating gender equality is some 200 years away. Really? Surely not at this day and age.
Historically a male orientated profession and now appearing in the press more and more, in 2017, according to The Guardian 28% of women make up the farming industry in the UK.
Some headlines to note: "Why are herds of women conquering farming?" and, "This is a woman's world! Meet the female farmers taking over the male-dominated industry by producing their own posh crisps, homemade pies and artisan ice creams"
The Department for Environment, Food, and Rural Affairs (Defra) also reported that between 2010-2013 the number of female farmers rose by 10 per cent, amounting to more than 25,000.
A good measure for me was when I attended the British Guild of Agricultural Journalists John Deere Training Award in 2017. There were fourteen attendees; thirteen women and just one man. We still stay in touch on a WhatsApp group, where communication and support is in abundance.
'Support network like no other'
In 2016, The Oxford Farming Conference debated "Agriculture is an Equal Opportunities Industry".
Given the majority of male farmers in the room, a close result was concluded with Ayes 175 against the Noes 158. Knowing the gender statistics in the room would be interesting, don't you think?
The CMI (Chartered Management Institute) have its very own dedicated 'CMI Women' page on their website. The 'Why drive for gender diversity' image brings a lot in to perspective in just six images, not forgetting this is not farming specific:
If you are a reading this and are a woman in farming, I am sure you will join me by saying you are proud to work in the sector and enjoy every minute of it.
If you're not, then join us! Farming is the biggest job in the world and as you've read in this article, there is a support network like no other.
Rachel Watling is a first generation farmer and blog writer who works in marketing and communications at Map of Agriculture.