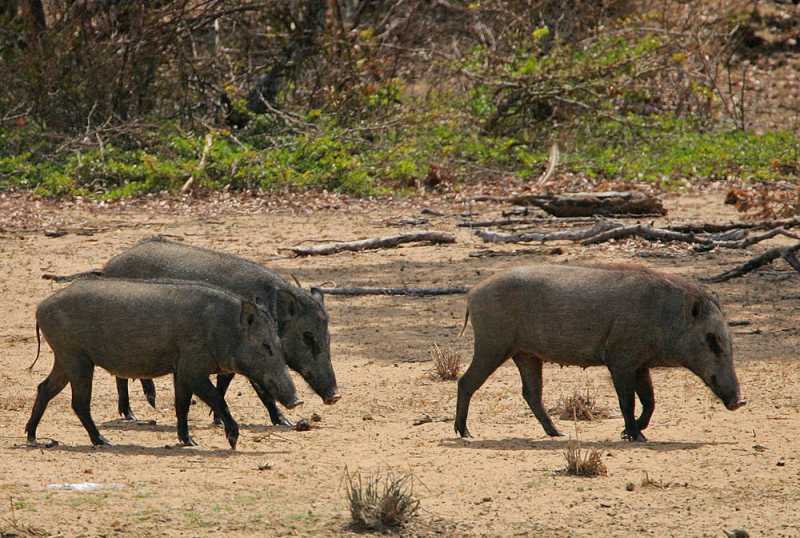 The appearance of a wild boar in Gloucester this week has sparked a debate over the animals and its affect on the UK domestic pig industry.
In a Twitter post, Gloucester police asked: "Have you lost a #pig? One's been roaming Westgate Street in Gloucester tonight. If it's yours, please ring 101 and let us know!"
Survey figures last year estimated there were 1,562 feral wild boar roaming the forest of Dean, which is near Gloucester, with populations spreading to new areas.
Local resident Ian Hatton said on Facebook: "That's not a pig; that's a boar. It may be wild but it's worrying if they are coming into Gloucester."
While the animals have caused havoc for local residents, the main concern for the UK pig industry is that wild boar pose a threat to the health status of commercial pig herds.
'Devastating consequences'
National Pig Association (NPA) chief executive Zoe Davies said: "Wild boar have played a major part in spreading African Swine Fever in Eastern Europe and this highlights once again the need to ensure we have robust control measures in place to prevent our wild boar populations spreading out of control.
"If an exotic disease like ASF got into the UK's wild boar population, it would become almost impossible to prove that the disease had been stamped out. This would wreck our burgeoning export market, now worth £350 million a year, with devastating consequences for the industry.
"In addition, local businesses and tourism would suffer greatly as the whole area would be under restriction indefinitely. We only need to look back to the last foot-and-mouth disease outbreak to know exactly what impact this can have on local communities."
The NPA said the latest cull of wild boar in Gloucestershire and Herefordshire had 'clearly failed' despite the efforts of local Forest Services staff.