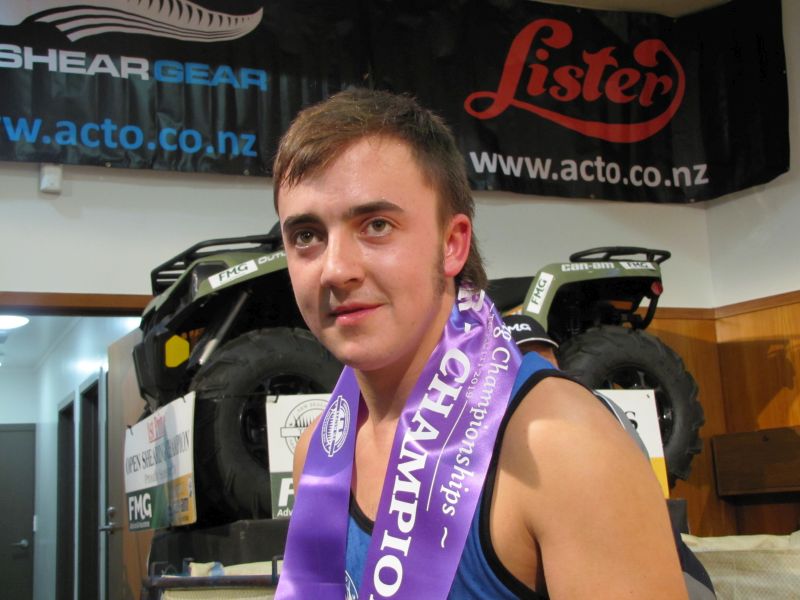 A 20-year-old British sheep farmer has become the first New Zealand Shearing Championships winner from overseas in 28 years.
Henry Mayo has made history in the showpiece farming competition in New Zealand.
The young farmer had been scheduled to return home before the championships in Te Kuiti – the self-proclaimed shearing capital of the world – to help his brother Charlie and parents Anthony and Charlotte on the family farm in Devon.
But Henry, who had been based for the New Zealand summer at Pleasant Point in the South Island, put those plans on hold when he won travel and accommodation in Te Kuiti in another competition.
The decision paid off in style as the 20-year-old won the junior final at the New Zealand Shearing Championships – his 10th success in 13 finals this season.
While new to the sheep of the North Island, Mayo completed his task of shearing five sheep in just eight minutes, 15.7 seconds – nearly one minute ahead of the runner-up.
"I was pretty shocked – I wasn't expecting it," said Henry, now back home in the UK.
"I'd been shearing sheep all summer, as well as competing in competitions, which was all good practise leading up to the event.
"I spent six months in New Zealand and I loved every minute of it – it's a cool country."
The annual three-day event, now in its 35th year, exhibits world class shearing, wool handling, speed shears and the inaugural women's shearing event.