Beef Expo 2018

The 2018 NBA Beef Expo will be held at Halls Shrewsbury Livestock Auction Centre.
The annual highlight of the beef industry calendar is due to take place on Friday 25th May, with organisers looking to build upon the huge success of last year's event at Stoneleigh. Bringing together the very best in British commercial and pedigree cattle, equipment, ground-breaking developments, and show classes for everyone involved in the industry, NBA Beef Expo is a celebration and exploration of everything British Beef has to offer.

The NBA Beef Expo is considered a major showcase for pedigree and commercial breed societies who want to promote the quality of their cattle. Thanks to this, the NBA Beef Expo displays some of the finest examples of British breeding anywhere in the UK. Farmers, exhibitors, agricultural companies and interested members of the public also use the annual event to network, do business and share knowledge, as well as seeing the crème de la crème of British beef cattle.
Over the years the NBA Beef Expo has become a highlight in the beef farming calendar. Representing all the industry has to offer in terms of new developments, breeding expertise and celebrating the work of all beef farmers across the UK regardless of breed or method. The event attracts experts and industry leaders looking to educate both the farming community and the public, encouraging respect and innovation from all corners of the market.

Exhibitors at Beef Expo 2017
Beef Expo 2018, organised by the National Beef Association will be on Thursday 24th May and Friday 25th May. The Expo event will be held at Halls Shrewsbury Livestock Auction Centre, while the farm tours will be held in the surrounding area.
The first day will see farm tours in the surrounding area, followed by the annual Beef Expo Industry Dinner.
Friday 25th May, will provide the ideal forum for producers to learn all about your products and technical developments in the industry. Visitors can access the latest information and advice on production techniques with both indoor and outdoor trade stand areas. The overarching theme of efficient and profitable beef farming will also add to this high profile technical event.
The event has grown in size over recent years with more trade stands, demonstrations, competitions and visitor numbers, on average the events attracts 6,000 serious beef farmer visitors annually and, with the marketing campaign we are planning for 2018, we anticipate increasing this number significantly.
If your company is involved in the beef supply chain and wants to reach new and existing customers then NBA Beef Expo 2018 is an event for you to book trade stand space at and/or consider the various sponsorship opportunities available.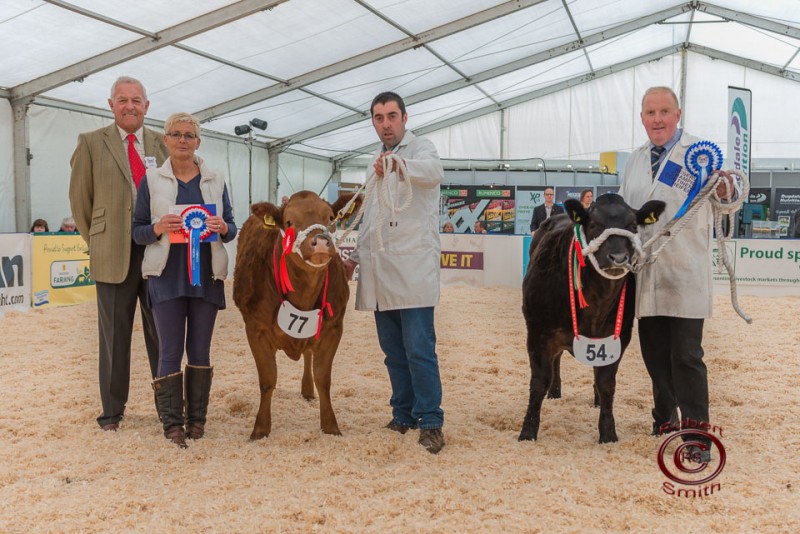 Visitor Tickets
Ticket price is £10 pre purchased and £15 on the gate.
Bookings can be made online, under the visitor section, or by contacting the NBA Head Office on 01434 601005.