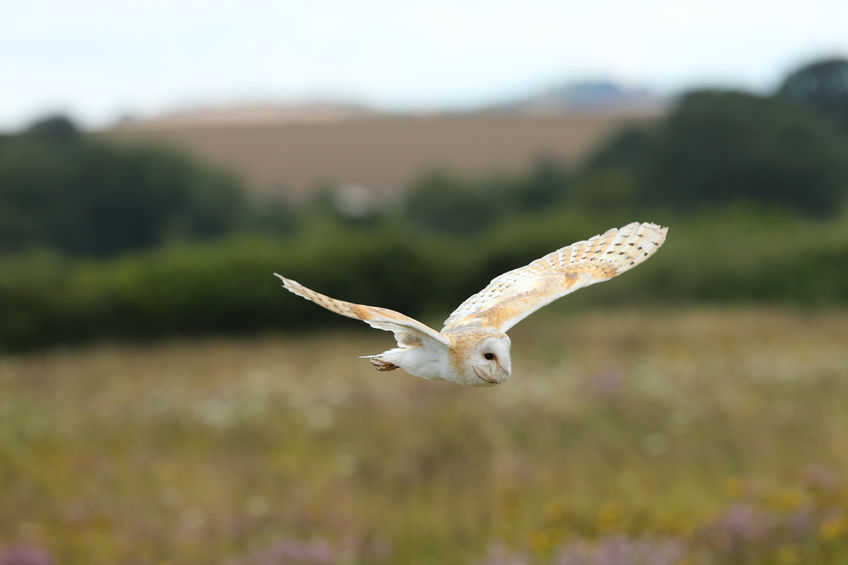 A group of over 40 cereal farmers have helped boost farmland wildlife by devoting 30 percent of their land to nature.
Farmers who supply cereal company Jordans work on over 15,500 hectares, providing almost 4,600 hectares for wildlife.
Birds such as linnets, butterflies like the silver-washed fritillary, and brown hares are returning to farms in the Jordans Farm Partnership.
Nature is also thriving in hedgerows, field margins and ponds, creating corridors to enable wildlife to spread out and move through the landscape.
The new Jordans and Wildlife Trusts' report shows that cover crops are sown to provide winter food for farmland birds, winter stubble is also left in fields for corn bunting, linnet and tree sparrow.
Long grass has been allowed to grow around field edges, encouraging voles to thrive and provide good hunting grounds for barn owls.
Grass margins also supports insects which feed on crop pests. Insect larva are food for partridge, lapwing and yellowhammer chicks.
'Give back to the landscape'
Guy Tucker, a third-generation farmer who farms at Greenhall Farm, Hertfordshire, said he wanted to "give back to the landscape that's given my family a livelihood for decades". He started supporting wildlife on his land back in 2003.
Mr Tucker has planted wildflower areas for pollinators like bees. Following a farmland bird survey, he discovered earlier this year that his farm boasted the largest flock of linnets, and bramblings recorded in Hertfordshire.
The report shows that on Halls Farm in Suffolk, Stephen Honeywood lets hedges thicken to create nesting spaces and produce berries for an autumn wildlife feast.
He sows large areas of the farm with cover crops for wild birds and puts up barn owl boxes. On an adjacent farm which he also manages, Mr Honeywood is ensuring silver-washed fritillary butterflies, a species of conservation concern, flourish in the woodland.
The new Jordans Farm Partnership/Wildlife Trusts' impact report shows how farmers are working for wildlife throughout the UK across a diverse range of habitats: 768 km of hedgerow, 485 ha of field margins, 954 ha of woodland, 131 km of waterways and 94 ponds.