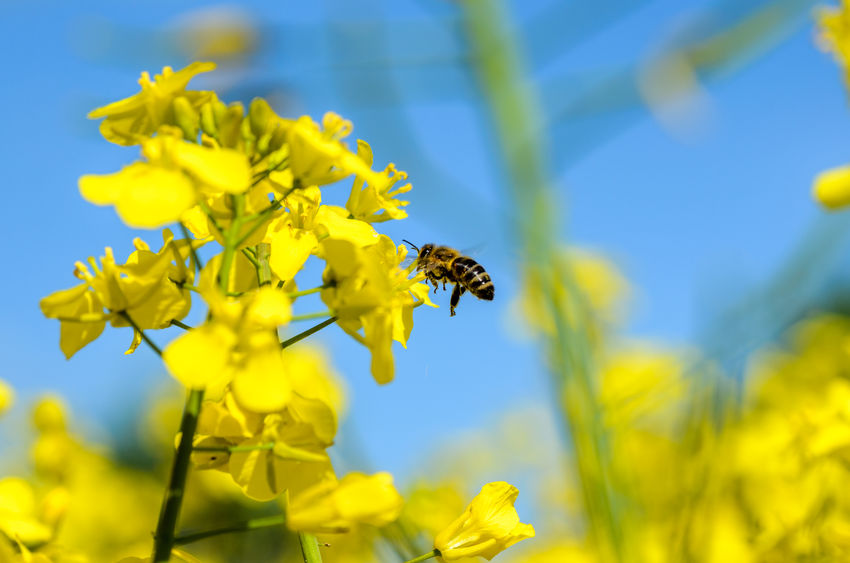 British farmers have voiced anger today that neonicotinoid insecticides remain banned in the UK but not in other European countries.
Despite a ban to cover all crops put forward by the European Union to protect local bee populations, governments in Hungary and Romania said their farmers are permitted to use it.
British farmers said the ban would see them lose their competitive edge.
"As we leave the European Union, if we constrain our farmers through regulation from growing the crops they want to grow, all we will do is export that crop production to other parts of the world and become more reliant on imports" said Guy Smith, deputy president of the NFU, speaking to BBC Radio 4's programme Today.
But environment groups said the ban was a 'major victory' for science and common sense.
The Social Association said there was 'clear evidence' of harm to pollinators.
However, the NFU called the decision 'regrettable'.
Mr Smith said there is a real risk that these restrictions will do nothing to improve bee health.
"Farmers are acutely aware that bees play a crucial role in food production," he said.
"Farmers rely on bees to pollinate crops and have planted around 10,000 football pitches worth of flower habitat across the country to support a healthy bee population and give them a good home – all because they recognise the key role they play in producing safe, affordable food."
A 2017 survey commissioned by Bayer and carried out by the independent agricultural research agency Kynetec showed that 60 per cent of 1260 arable farmers surveyed used neonics that year.
80 per cent of those farmers believed that any ban would have an impact on their day-to-day business.