A new report released today describes how Brexit will pose 'real risks' to the cost and availability of the UK's food supplies, accusing the Government of 'sleepwalking' into insecurity.
The report on food security, from three leading experts from three different universities, says food could be "seriously undermined" by leaving the EU.It says the Government has shown little sign of addressing the issues, accusing ministers of "an astonishing act of political irresponsibility".It accusses them of becoming complacement after decades of consistency with food and farming.The report argues that there has been an almost complete lack of action so far with farming issues, including subsidies, migrant farm labour and safety standards.One of the authors, Prof Tim Lang of City University, describes the situation as a "serious policy failure on an unprecedented scale".
The problem could be especially pronounced because the UK imports some 80% of its fresh vegetables and 40% of its fruit.The 86-page review cites recent research by the British Retail Consortium that the absence of a trade deal could push the price of imported food up by 22%.
'Volatile'
The report states that even 'soft Brexit' could potentially badly affect the food and farming industries.It says: "Prices, which are already rising and likely to rise more, will become more volatile, especially harming poor consumers."A spokeswoman for Defra said that leaving the EU will provide the UK's 'hugely successful' food and drinks industry with new opportunities to 'expand and flourish'."When we leave we are determined to benefit from tariff-free trade for our goods that is as frictionless as possible.
"But we also want to provide stability for the sector when we leave the EU – which is why the Repeal Bill will make sure the laws and rules we have will, so far as possible, still apply and why our Agriculture Bill will make sure farmers can continue to compete domestically and on the global market."But the report criticises ministers for their lack of awareness of the issue: "The silence about the future of UK food since the Brexit referendum is an astonishing act of political irresponsibility and suggests chaos unless redressed."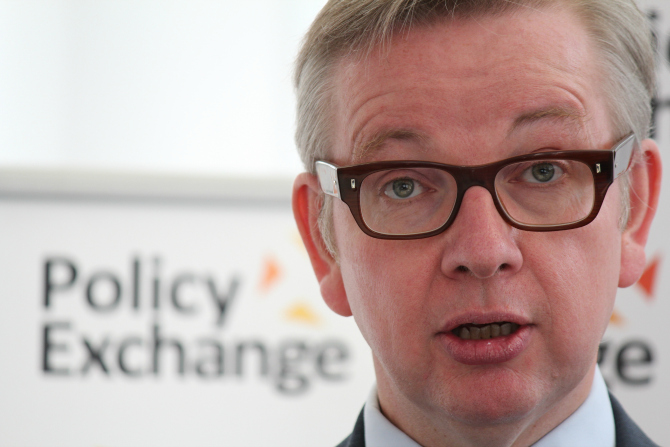 'There are opportunities'
Current Defra secretary Michael Gove said he wanted to
'better understand'
what farmers wanted in a post-Brexit landscape.He said: "We are going to leave the EU and we are going to see change and I want to see a deal that works for British farmers."There are some opportunities there, but obviously we have got to make sure we get some big decisions right."I want to ensure that British farms are producing more, growing more and selling more, and farming is in a better state than what I inherited."He said leaving the European Union will present a chance for British agriculture to
'put things right'
.The National Farmers' Union (NFU) has warned that the 'wrong' kind of Brexit deal could result in seasonal labour shortages and the government having to pay billions in direct financial assistance to help farmers cope with market and price volatility.