British wheat is on display at a trade delegation in Cairo, the world's largest importer of the grain, in a bid to tap into the market.
Millers and bakers from four private and three government-controlled Egyptian companies – who together control 70-80 per cent of the North African country's wheat imports – will sample UK flour at an event in Cairo.It is part of a broad UK effort to tap into the world's largest wheat import market.Egypt has a requirement of around 11 million tonnes a year and does not currently import any grain from the UK.This represents a significant opportunity for British agriculture, which typically produces a surplus of wheat and exports more than 80 per cent of this to the European Union.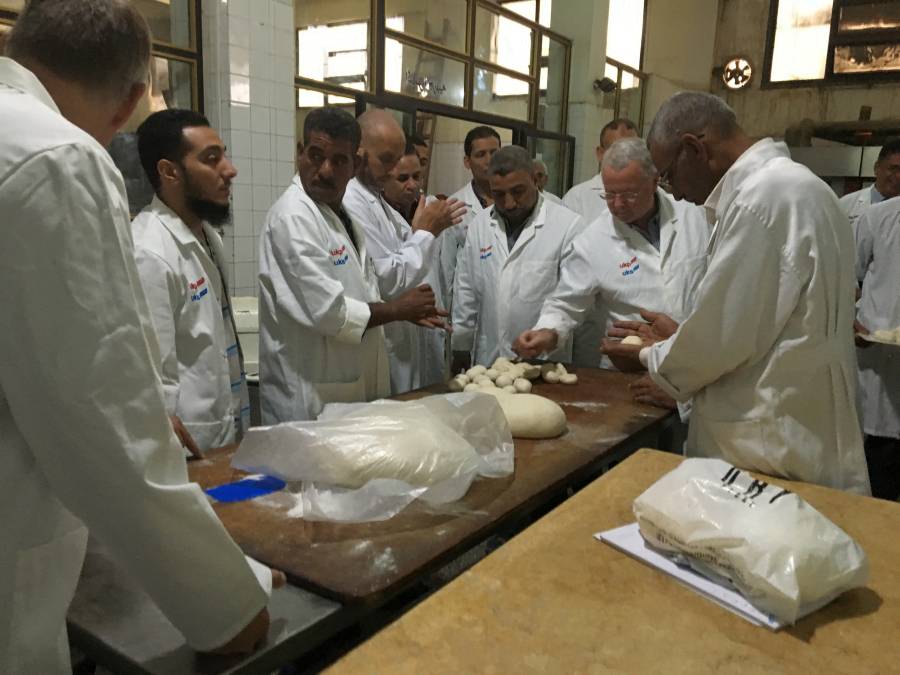 Around 70 percent of Egypt's wheat imports are currently sourced from Russia and other Black Sea countries such as Romania. The remainder is sourced from France, Germany, Australia and USA.
'Ukp and uks'
The aim of the event, which is hosted by the AHDB, is to demonstrate the suitability of ukp and uks for a range of biscuits and baked goods.Established over 10 years ago, the ukp and uks classifications were developed to make it easy for overseas customers to choose milling wheat for bread or biscuits at the specification they require without having to have detailed knowledge of individual varieties. With a population of 94 million growing at an estimated rate of 2-3 per cent annually, Egyptian wheat imports are projected to grow consistently in the coming years.Dorit Cohen, Export Marketing Executive (Cereals), said: "In a post-Brexit environment the ability to be fleet of foot when export opportunities arise is key and soft wheat looks like a very real example of where collaboration across the supply chain could yield significant benefits."UK wheat is not widely known in the Egyptian market. Educating Egyptian millers and bakers on how to use UK flour to obtain the best results for their products will enable them to gain the confidence required and facilitate trade with the UK."