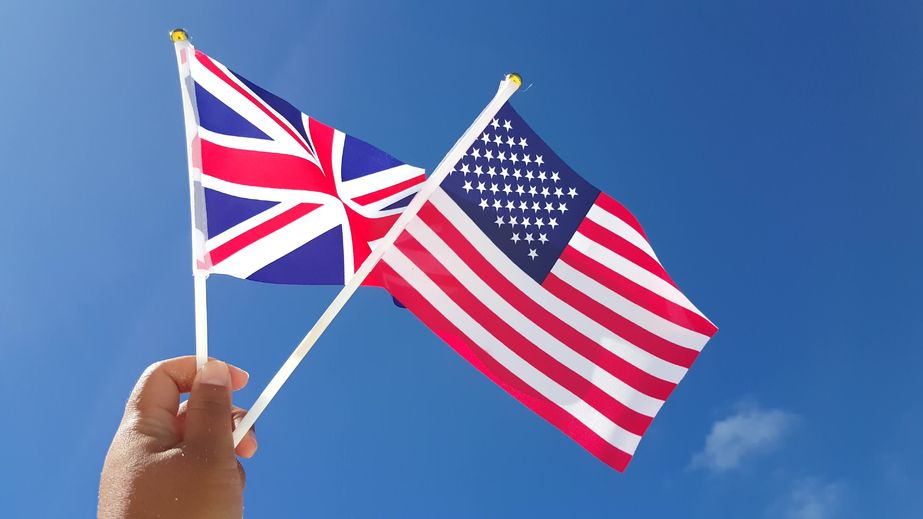 A leading academic has issued a renewed warning that a post-Brexit trade deal with the United States could result in the UK being flooded with cheap, lower welfare food.
Ever since the British public voted to leave the European Union in the summer of 2016, and as International Trade Secretary Liam Fox pursued new opportunities for deals with countries outside the EU, UK farmers' leaders have been warning about the potential threat from food produced to lower standards.
Government Ministers have insisted that they will protect British agricultural standards in all trade negotiations, but US president Donald Trump's commerce secretary, Wilbur Ross, has said that any post-Brexit deal with Washington would hinge on the UK scrapping the kind of standards operated under membership of the European Union.
Chlorine washed chicken and hormone injected beef have been cited as examples of the food that could find its way onto the UK market following any deal.
Now, Professor Tim Lang, professor of food policy at City University, London, has warned that post-Brexit trade with the United States could result in imports of pork produced using growth promoters and gestation crates banned in this country.
"Years of effort by UK NGOs, public and scientists pushed EU to better welfare. It must not be horse-traded away," said the professor on his twitter account after raising his concerns in a national newspaper interview.
"The UK must defend europeanisation benefits. UK versus CAFO-farming USA will be unequal contest. Does Mr Fox know this?" he said.
'Unacceptable' standards
His concerns echo those of the National Pig Association (NPA), which says that, according to 2017 figures, US pig farmers can produce pork for 50 pence per kilogramme less than British producers because of the methods they use.
"Our costs are vastly inflated by standards. Unlike US pig farmers, we're not allowed to use hormones, ractopamine or keep pigs in stalls," said NPA vice chairman Rob Mutimer.
He said that UK producers had no interest in lowering standards to match imports. "Having an animal that can never turn around or interact with other animals is unacceptable.
"I thought we had moved on as a society and that was no longer acceptable. It's wrong to imprison them this way," he said.
But he said that an the influx of meat produced to lower standards from US farms would lead to a drop in wholesale prices, undercutting UK producers.
Professor Lang pointed to the intentions of the United States.
"Secretary of state for commerce has already made it clear EU standards must go if the UK wants trade deals," he said in an interview with the Guardian.
"Did voters really want leaving the EU to mean taking us out of a powerful and – by global standards – progressive trade block and into the clutches of US big food?"
He said: "The British public may not be aware how pig farming has been changed by the growth in free range and end of sow stalls. There are now tracts of East Anglia with open-air pigs.
"Campaigns have recalibrated the norms of pig farming. It's not perfect yet but, wow, is it different from 50 years ago."
Both Defra Secretary Michael Gove and Farming Minister George Eustice have insisted that the Government will defend UK farming standards in negotiations with the United States and other countries.
But pig farmers in the United States are demanding open access to the UK. In a recent statement, the National Pork Producers Council, which represents 60,000 US pig farmers, said it was supportive of trade negotiations with the UK - "provided that the UK is willing to eliminate all non-tariff barriers and embrace UN food-safety standards and other international standards."
Council president Jim Heimerl said: "NPPC will not support a deal with the UK unless it agrees to equivalence, meaning that all USDA-approved pork and pork products must be eligible for export to the UK without additional requirements."
'Unable to compete'
The possibility of open trade with the United States has raised concerns in the poultry industry.
Mark Williams, chief executive of the British Egg Industry Council (BEIC) has said that UK egg products would be unable to compete with US egg products produced to different standards. The prospect of chicken imports is also a worry.
"I know we all started to laugh about to start with - the chlorinated chicken - but it isn't actually going away," said James Hook, chairman and managing director of P D Hook Group and a leading figure in the industry.
"Those of you who listen to the farming programme, as I do most mornings, there has been no end of American agricultural attaches on there saying in the event of any deal with America, any deal that is struck, it will include beef and chicken," he told delegates at the recent Egg and Poultry Industry Conference.
"So, factually, if we are there doing deals with America, we will have American chicken. It doesn't have to be chlorinated, it's not very difficult to put an air chiller in - they can do that tomorrow morning if they think it's the right thing to do.
"So we have to be expecting American chicken on our shores. It doesn't mean to say it's fresh, but there are 40 per cent of the chickens that we bring into this country from other countries and some of those would almost certainly turn into being American, which are lower prices and lower standards," he said.
US imports were not the only threat, he said. A Chinese delegation had recently been to the UK to look around the industry with a view to buying chicken feet and other fifth quarter parts of the bird.
"But underlying it all," he said, "I'm sure that they desperately want to sell breast meat into the European Union and, in particular, into the UK. So that's another threat."
Ukraine
Another concern was Ukraine, he said. The country was currently exporting chicken breasts into the EU.
"They have been putting thousands of tonnes of breast meat into Europe this year. In theory it should be on quota, but they have been sending it in with a wing attached and chopping it off in Holland. So tens of thousands of tonnes of Ukrainian breast meat has arrived in Europe."
NFU president Minette Batters recently accused the Government of "warm words" and questioned its honesty in defending UK farming standards in trade talks.
She said the Government should put into legislation that animal welfare, environmental protection and food safety standards would be a requirement in trade agreements.