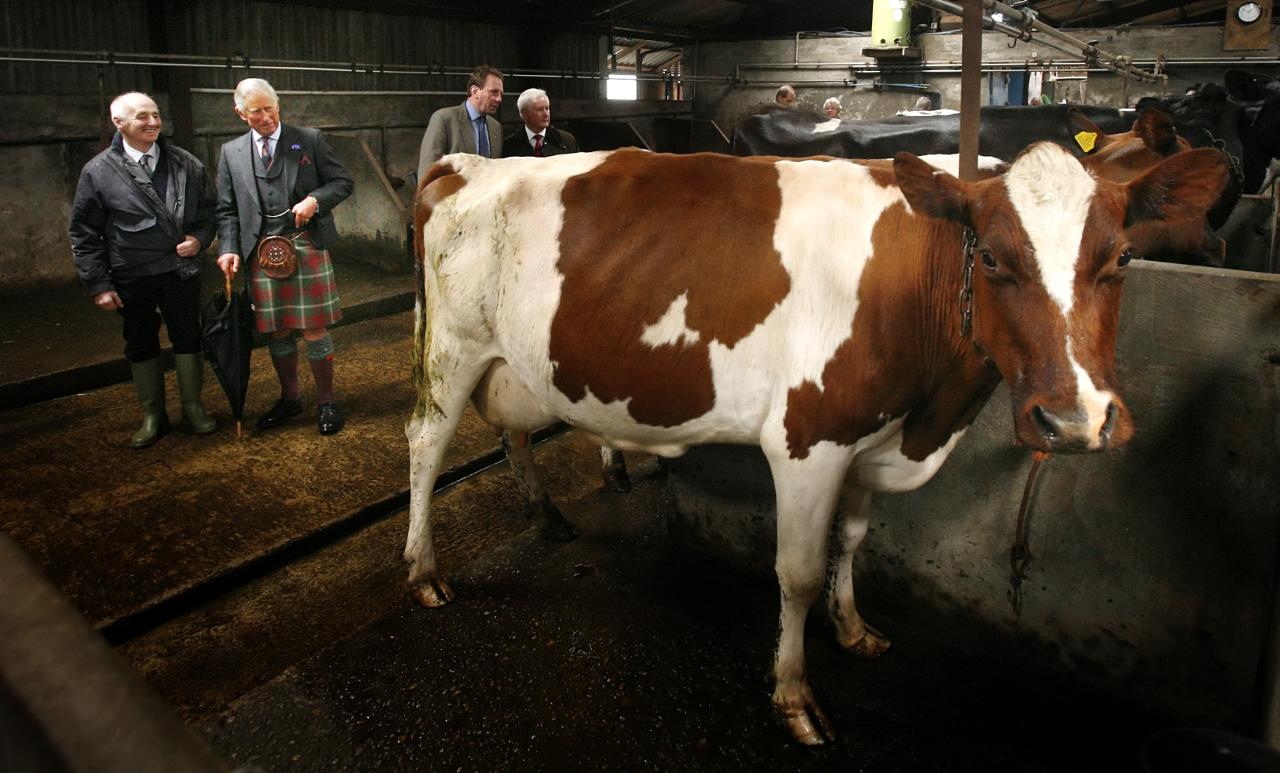 Prince Charles has revealed to a gathering of scientists and government officials in London that he treats his own cows and sheep with homeopathy to help reduce reliance on antibiotics.
Speaking at a summit, he said: "It was one of the reasons I converted my farming operation to an organic, or agro-ecological, system over 30 years ago, and why incidentally we have been successfully using homeopathic - yes, homeopathic - treatments for my cattle and sheep as part of a programme to reduce the use of antibiotics."
One of the delegates in attendance was the government's own chief medical officer Dame Sally Davies, who once said homeopathy in humans was 'rubbish'.
Homeopathy is a 'treatment' based on the use of highly diluted substances, which practitioners claim can cause the body to heal itself.
'Incredibly frustrating' to see antibiotics in farming
Charles said it must be 'incredibly frustrating' to witness the fact that antibiotics have too often acted as a substitute for basic hygiene.
"I find it difficult to understand how we can continue to allow most of the antibiotics in farming, many of which are also used in human medicine, to be administered to healthy animals."
In November last year, 20 senior representatives from health and medical organisations co-signed a letter calling on the the government and European Commission to put an end to routine, purely preventative antibiotic use in groups of healthy animals - referred to as 'inconsistent with all responsible-use guidance.'
Farm animals account for almost two thirds of all antibiotics used in 26 European countries.
Selective antibiotic administration
Babulal Sethia, President of the Royal Society of Medicine said: "While GPs strive to curb prescribing practices, the farming sector also needs to move towards more selective antibiotic administration.
"The preventative treatment of groups of healthy animals when no disease has been diagnosed is not responsible use."
Medical experts have now set out their wish for the current revision of the EU Veterinary Medicinal Products legislation to introduce a ban on the purely preventative treatment of groups of animals where no disease has been diagnosed in any of the animals being treated.
According to Defra, there are 500 farmers trained in homeopathy and 38 homeopathic vets.
A spokesperson for Defra said the remedies must be registered in accordance with the Veterinary Medicines Regulations to ensure they are safe and labelled appropriately before they can be sold in the UK.
But Charles funds Homeopathy at Wellie Level (HAWL), a group that trains farmers to use homeopathy on animals that feel stress from separation, transportation, weaning, and similar situations.