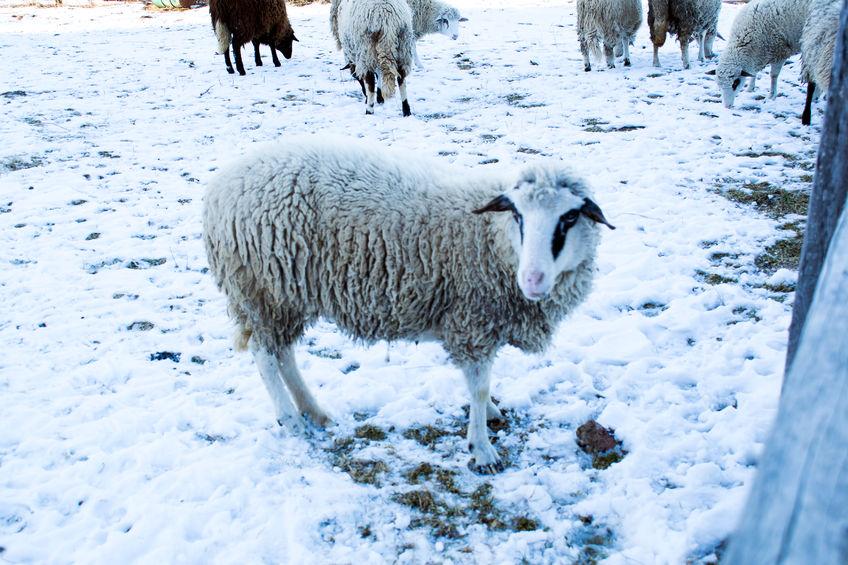 UK fallen stock levels during the 2018 lambing season was the worst for five years, and possibly the worst since records began in 2011.
According to new data from the National Fallen Stock Company (NFSCo), sheep mortality was at its highest "probably ever".
Figures from the company show a 30 per cent increase on the yearly average, with around 250,000 fallen stock during the months of March, April and May this year.
NFSCo says that nearly half of all lamb losses occurred during these months.
Adverse conditions due to the weather-front nicknamed 'Beast from the East' and Storm Emma caused farmers to suffer a great deal during winter.
NFSCo chairman Michael Seals commented: "The data from this year show that the 2018 lambing season was certainly the worst season since 2013, and probably ever, even factoring in a large allowance for the shortcomings of the data.
"Lambing time was an extremely challenging time for sheep farmers and for the 100 or so collectors whom NFSCo works with, and who worked hard to maintain their excellent service levels during some of the worse weather the UK has seen in years.
Mr Seals added: "The fallen stock collectors are an important, ever present, but often overlooked cog in the livestock supply chain, and it is only in times of difficulty like this year where their work comes to the fore. I and the NFSCo board would like to formally recognise them, and thank them for their work during this difficult season."
Phil Stocker, chief executive of the National Sheep Association said the work by NFSCo and its contractors should be "commended".
"The beautiful weather conditions we are experiencing now make it easy to forget the atrocious conditions experienced across the country during lambing time and this is a deserved respite for our sheep farmers," Mr Stocker said.
"If it wasn't for the current strong finished lamb prices sheep farmers would be desperate and there will be many individuals that have not benefited directly and are not out of the woods yet."