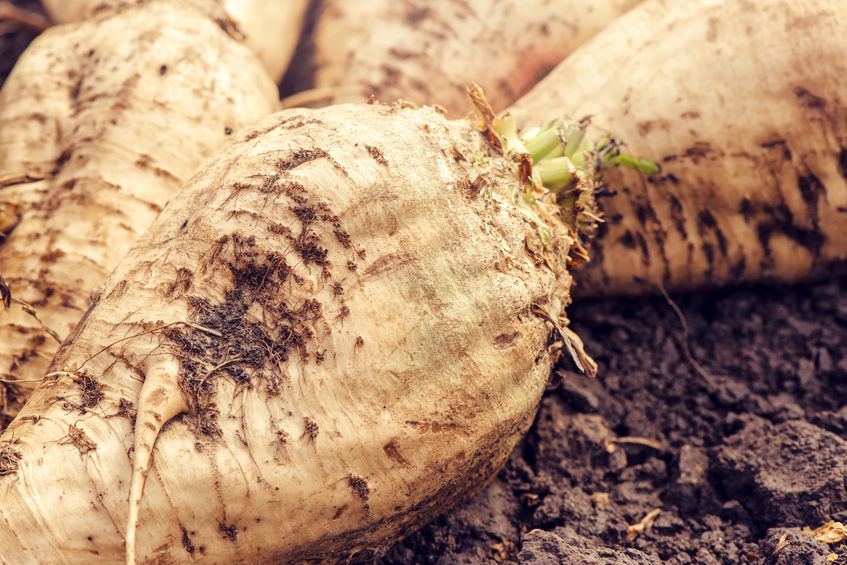 The late season for drilling Sugar Beet is causing concerns for many farmers as the crop struggles to establish.
The quest to overcome initial seedling stress in early dry conditions to produce a healthy, high yielding crop could be supported by applying a new biostimulant with beneficial bacteria.
Applied through standard crop spraying equipment, the SMART ROTATIONS 3 (SR3) Plant Growth Promoting Rhizobacteria (PGPR) product was shown in field trials in Cambridgeshire in 2017 to produce a 33% increase in sugar beet weight, with no reduction in extractable sugar content.
The SR3 product for sugar beet is part of a new range of products formulated for all different arable crops.
The result of a five year research programme carried out by Kent-based PlantWorks Ltd the SMART ROTATIONS range is a new liquid formulation applied after drilling.
"Our research programme has identified the importance of selecting specific bacteria for different crop types and has shown that indistinct use of soil bacteria can be detrimental to crop performance", explains Jamie Stotzka, head of the farming team at PlantWorks.
SR3 PGPR for sugar beet delivers on average 100 million tailored beneficial bacteria for every plant. It performs by enhancing the soil microbial community, significantly increasing nutrient availability and ultimately yields.
Supplied through major distributors, request your SR Beets and Spinach product today (on farm price £20/h). If you would like to learn more and are attending Cereals event this week please visit the SMART ROTATIONS stand #429 or at Groundswell event 2018 stand #E6. Otherwise visit the PlantWorks website.