British poultry industry leaders have said they are very concerned about a United States suggestion that the United Kingdom will have to accept chlorinated chicken to secure a trans-Atlantic free trade deal.
US president Donald Trump's commerce secretary Wilbur Ross told business leaders at the Confederation of British Industry (CBI) conference in London this week that any post-Brexit deal with Washington would hinge on the UK scrapping rules set by Brussels, including regulations governing imports of chlorinated chicken.
Chlorine-washed chicken is currently banned by the EU and UK farmers' leaders have been lobbying against accepting lower standard food imports in order to win trade deals.
A number of ministers, including Defra Secretary Michael Gove, have insisted that the UK Government will seek to maintain farming standards in any negotiations, but Wilbur Ross's intervention has caused alarm.
He told CBI delegates: "Discussions with the private sector reveal that the removal of both tariff and non-tariff barriers will be a critical component of any trade discussions between us… we must reduce unnecessary divergences in regulations and standards that many of our companies, especially our SMEs, face."
'Very big concern'
Shraddha Kaul, public affairs and public relations manager with the British Poultry Council (BPC) said it is a "very big concern."
She said the BPC view was that it was "completely unacceptable" that standards should be given up in order to secure a free trade deal with the United States.
"From the BPC's point of view, any compromise is not acceptable. At the end of the day anything we agree to in post-Brexit agreements must be about Britain's food security and safety," she said. "The Government should stand up for standards that have been hard won over many years.
"The poultry industry here in the UK already has an excellent track record of producing food that is affordable and safe. We have shown that we are capable of scaling up production to meet the demands of a growing population.
"It is important now that the Government supports the industry. The Government should show confidence in our world leading standards rather than throwing them away."
Controversial food
International trade secretary Liam Fox, the Government Minister responsible for setting up new trade deals in the wake of Brexit, has previously expressed some support for controversial foods should as chlorinated chicken and hormone-injected beef - another long-running issue between the United States and the EU.
However, following Wilbur Ross's intervention at the CBI conference, the trade secretary appears to have fallen into line to some extent with other Ministers.
"We have made very clear we are not going to see reductions in our standards as we move forward, partly because British consumers wouldn't stand for it," he told BBC Radio 4's Today programme.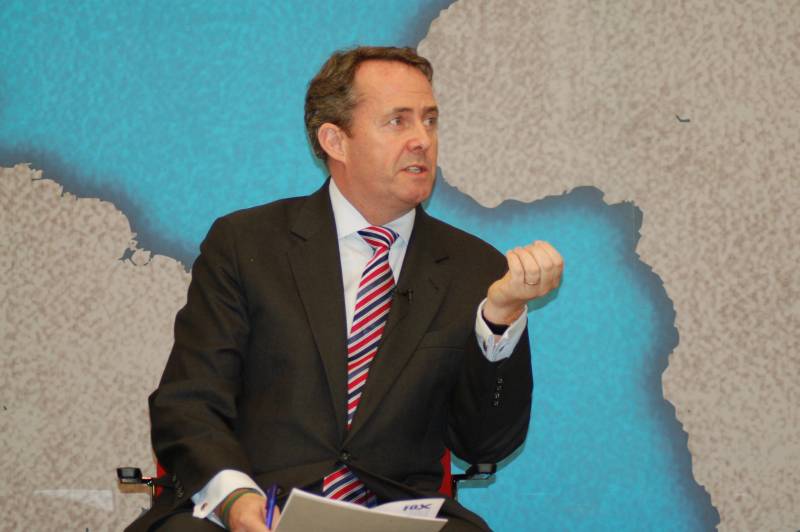 "We are entering an era where, I think, people will take a much bigger interest in trade agreements than they might have done in the past, on environmental standards, quality and safety, they will clearly have very strong views."
He said the government would commit to a wider consultation process before signing new trade deals.
"Consumers will want to be consulted – we don't want to get into a situation where we've been with the TTIP agreement with the US and the EU where a huge amount of work is done only to find the public won't accept it. We need to understand those parameters early on," he said.
Support for British
Shraddha Kaul said she welcomed Liam Fox's comments. She told FarmingUK that Michael Gove, the Minister responsible for agriculture, had previously spoken in support of British farming standards. The BPC hoped that such support would be maintained, she said.
In one interview following his Defra appointment, Michael Gove said: "Farmers recognise that, as we leave the EU, there are opportunities because of the high quality produce that the UK is famous for."
He said: "There is an opportunity to sell more abroad – but we also need to make sure that, as we do sell abroad, we do not compromise our high environmental and animal welfare standards."
Farming Minister George Eustice has said: "We want to make the UK the international exemplar when it comes to animal health and welfare. I would like us to pioneer new policies, new ways of working, to create a policy that is the envy of the world.
"I want us to get to a place where a decade from now the rest of the world will want to emulate policies that we put in place."
Number one
During his speech to the CBI, Wilbur Ross said that the UK was already the US's seventh largest trading partner, with nearly $230bn in bilateral trade. He said the US would like to be the UK's number one trading partner.
"While we cannot negotiate a free trade agreement until the UK exits the EU, we are holding preliminary scoping discussions on how to strengthen our economic ties in support of job creation and growth in both our economies."
He said a trade and investment working group had been created, bringing together UK and US trade and industry experts. The first meeting had been held in Washington in July. Another one was due in London.
However, the US commerce secretary went on to list a number of issues he saw as obstacles to trade. He said European regulations governing the safety of imports such as chlorine-washed chicken ignored US scientific research. Changing these regulations would form a "critical component of any trade discussion" between the United States and the United Kingdom, he said.
"As the UK stands on the edge of the major changes coming with Brexit, we stand ready to use this opportunity to support our friends across the pond and to deepen our ties even further… but while Brexit opens up the prospect of such trade talks, it also provides a challenge."
Difficult trade talks
The Government has made clear that it is seeking to establish a series of free trade agreements with countries around the world ready for when the UK withdraws from the European Union in 2019.
However, a briefing paper in the House of Commons Library, has warned that agriculture can prove difficult in trade talks.
The authors of the document, 'Brexit: Agriculture and Trade,' said: "Agricultural issues can be a sticking point in trade negotiations. The interests of consumers and producers need to be balanced.
"Other issues, such as food security, differing approaches to ensuring food safety, animal welfare and environmental standards, are also likely to come into the equation. Agricultural interests may also have to be balanced against those of other industrial sectors."
The paper said: "On leaving the EU customs union, the UK will be able to negotiate its own free trade agreements. This has the potential to open up new markets for UK agriculture."
However, it said: "It remains to be seen how easy these trade negotiations will be. Examples have already been raised where there could be issues such as around the import of hormone-fed beef and chickens washed in chlorine, which are currently banned in the EU."
The House of Commons briefing paper pointed to evidence to the House of Lords EU Committee that many UK farm businesses would be put at significant competitive disadvantage if current tariff barriers were removed or slashed without great care being taken to ensure a level playing field.