A major retailer is predicting 1.5 million bags of British Brussels Sprouts will be sold in the Christmas week alone, an increase of 30 percent compared to last year.
This Christmas, the nation is sprout of control when it comes to veg. Asda is predicting 1.5 million bags of British Brussels Sprouts will be sold this week.
To satisfy the demand, growers kicked-off their 24-hour harvest this week, working from dusk till dawn to pick up to 100 tonnes of sprouts each day.
Sprout grower Tim Carr comments: "It really is a 24-hour job to make sure British households get their sprouts this festive season. They're such an essential part of the Christmas dinner, so we need to make sure we're harvesting the best quality Brussels for customers.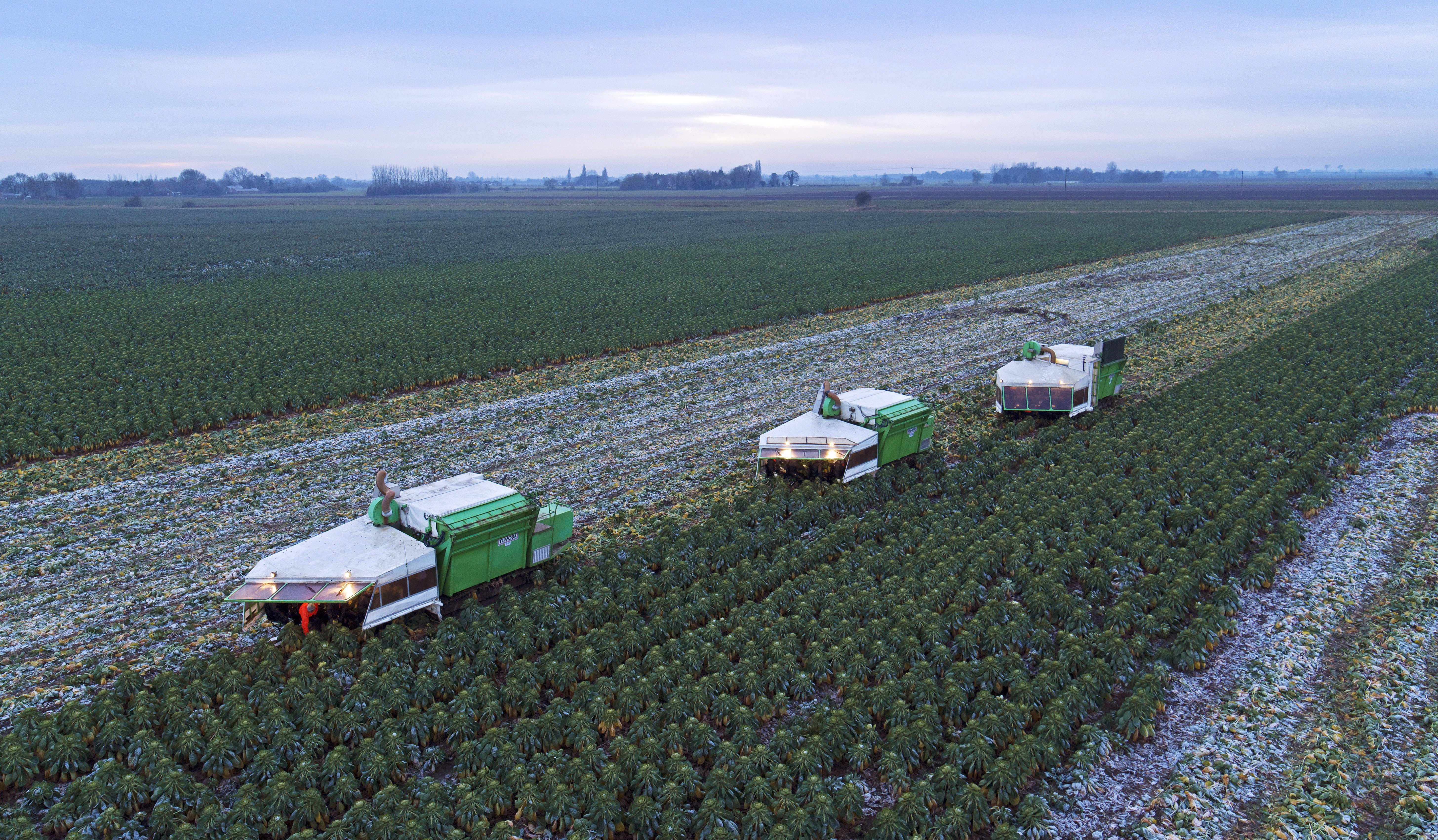 "Any sprout is perfect to nestle between turkey and taties on Christmas day."
Grown in the fields of Lincolnshire, the British Brussels go from stalk to store within 48 hours.
Ken Atkinson, Asda Sprout Buyer, added: "We are without a doubt, a nation of sprout-lovers. To ensure every home has its sprouts at Christmas, we work closely with our growers to get locally-grown, high-quality sprouts from stalk to store as quickly as possible and at the best possible price for our customers."
Farmers have taken to social media this month to showcase the best of British this Christmas.
Messages, photos and videos were posted on Twitter, Facebook and Instagram using #BuyMyTurkey to remind the public to start thinking about the centrepiece of the Christmas dinner table – a traditional British farm fresh turkey.
The public were urged to support British farmers, and to choose a bird that has been reared locally.