Fresh concerns have been raised over plans to release the Eurasian lynx in the Northumberland countryside after seven sheep were thought to have been attacked by one.
The lynx, which escaped from Borth Zoo, Aberystwyth almost a week ago, killed seven sheep whist it was in the wild for several days.
The wild cat, named Lillith, also left several sheep traumatised after one single attack.
The news comes amid an ongoing application process being considered by Natural England to release six of the wild cats in Kielder Forest.
Lynx UK Trust, the charity behind the proposals, submitted its plans to Natural England for permission to carry out the re-introduction in Northumberland, being the first ever application made in the UK for the species to be re-introduced.
Chief scientific adviser at the trust, Paul O'Donoghue said there was "no conclusive evidence" a lynx was responsible for the sheep deaths in Wales.
Indeed, the Lynx UK Trust believes the lynx is a native species that belongs in the UK, having been hunted to extinction around 500-700AD.
The Trust believes reintroduction is vital in re-storing a natural balance in the British countryside.
However, the possibility of a re-introduction has made some in the farming industry worried, particularly the sheep sector.
Insure and llamas
As anxiety builds up, Lynx UK Trust has announced an agreement that will insure the UK's whole sheep population against lynx attacks throughout a proposed trial to reintroduce the wild cat to the UK.
The agreement, with Lloyds Syndicate ARK Speciality Programs, is seen as an attempt to ease farmers' concerns surrounding the danger of reintroducing the lynx to the British countryside.
They will be closely monitored with satellite tracking to see how they fit back into the UK ecosystem, where they could become a natural control on the currently overpopulated deer species.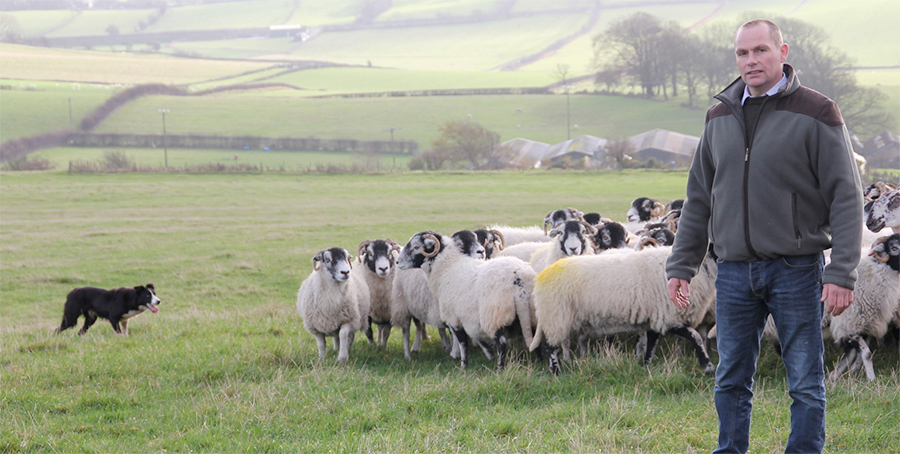 Farmers could also be offered free llamas to protect their sheep from wild lynx under a new scheme.
Chief scientific advisor to the Lynx UK Trust, Dr Paul O'Donoghue told The Telegraph: "There are some really exciting ideas from other countries, such as guardian animals like llamas," said chief scientific advisor to the Trust, Dr Paul O'Donoghue.
"We've seen these successfully used in the Scottish Highlands keeping off foxes, and in an American study they reduced sheep kills from dogs and coyotes by 66 per cent; half of those farms saw predation stop entirely.
"Those are astounding results, I'm amazed we don't already see them widely in use; we might be able to reduce all sheep predation by two thirds, just by providing farmers with llamas."
'Ill-conceived'
Despite the reassurances given, some farmers have lynx reintroduction 'sensationalist and ill-conceived'.
Farming union NFU Scotland has called for a 'sensible and proportionate' management of wildlife.
It comes at a time of unprecedented interest amongst farmers, crofters and the wider public about the 'rewilding' agenda.
Rewilding is large-scale conservation aimed at restoring and protecting natural processes and core wilderness areas, providing connectivity between such areas, and protecting or reintroducing apex predators and keystone species.
NFU Scotland's Vice President Rob Livesey said the past year has seen a 'long line of brazen and presumptuous' claims about the imminent reintroduction of lynx to Scotland.
He said: "I can categorically reassure our members that the process for securing permission for the trial release of lynx is long and complex and any application would be subject to considerable analysis and debate.
"Some have sought to grab headlines with sensationalist and ill-conceived proposals around the likes of lynx and wolves.
"We have used various forums and meetings with key stakeholders, officials and politicians to express our grave concerns, not only about the implications of the proposed reintroduction, but also the tenor of the public debate."
Risk to sheep
The National Sheep Association (NSA) has said the Eurasian lynx are classed as dangerous wild animals under the Dangerous Wild Animals Act 1976.
The organisation said it would therefore be a 'criminal offence' to keep them without a local authority licence.
Currently, these licences are only available for zoo and captive animals, not for those being released into the wild.
The current law would also allow farmers to legally shoot lynx causing distress to their animals. Since lynx's are natural predators, farmers say there is a "real risk" of damage to livestock.
NSA Chief Executive Phil Stocker said: "This country is a very different place to what it was 1,300 years ago and NSA does not believe we have enough largescale, suitable habitat to support the minimum population of 250 lynx that is needed for true genetic sustainability.
"Animal welfare and disease biosecurity, as well as unconsidered changes in ecology if we were to see pastoral farming decline, also present huge problems.
"We stand to lose the beauty of an area like Kielder if farming, grazing and human activity cannot continue as it has done for centuries in this area."
Fast track
Despite the anxiety coming from the sheep industry, the government appears to have not given farmers any reassurance.
Sheep farmers have reacted with further worry after rumours have surfaced that Defra Secretary Michael Gove may be prepared to fast-track a decision on lynx release.
A verdict on whether lynx should be released in Kielder Forest is still pending after Lynx UK Trust submitted a formal application earlier this year.
Phil Stocker, NSA Chief Executive, said: "I know Mr Gove is interested in these proposals and I am certain now is the time for individual farmers, land managers and their representative organisations to make their feelings heard.
"I would go as far as urging every farmer who has views over this to write to the Secretary of State so he can appreciate the strength of stakeholder concerns, which go way beyond the losses that will be suffered by sheep farmers."
'Like a stick of dynamite'
To highlight such suffering farmers may face, the NSA invited Swedish sheep farmer Tomas Olsson to an event to speak about his experiences with predators in the Scandinavian country.
Like many farms in Sweden, his flock in Västmanland County is threatened by wolves and lynx.
He described the lynx as much more unpredictable than the wolf, hunting alone and adapting their behaviour over time as their diet moves to different types of prey.
Mr Olsson says: "It's like a stick of dynamite with a very long fuse. First the roe deer go, then your favourite cat disappears without you realising, and then they start to take sheep.
"In the beginning you just lose some sheep and you don't know why, but then you find more and more dead and not even eaten. The behaviour of lynx is changing; all over Sweden we see this.
"I think it is maybe the younger ones that hunt for fun and kill more than they can eat.
"It's the pressure of living with it. You wake up every morning, go outside and find dead sheep that you have spent so much time improving through your breeding programme and caring for through lambing time – just in order to feed the lynx."