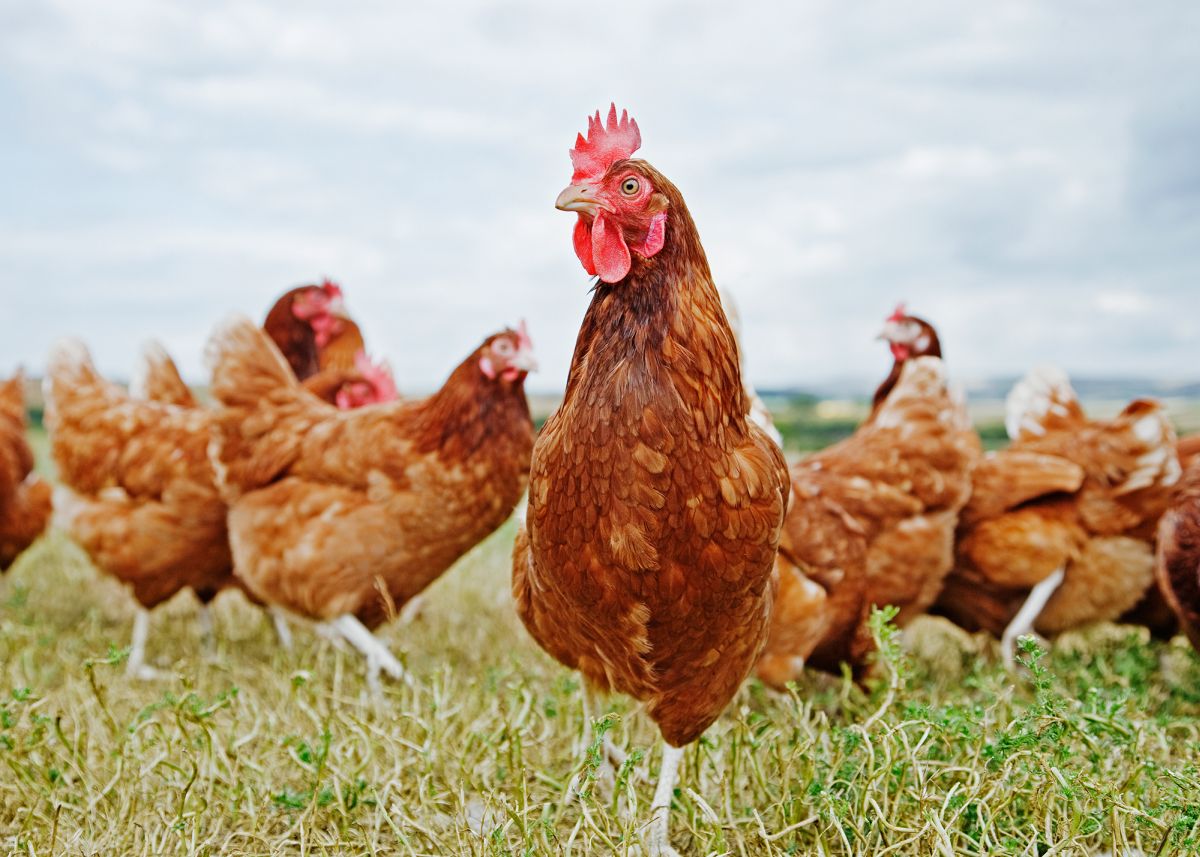 Egg producers are now being warned to be ready to protect themselves from the threat of avian influenza all year round, following confirmation of AI in a wild swan last month.
Bird flu was found in a mute swan at Diss in Norfolk in August.
Tests showed that the strain was the H5N8 virus that caused multiple outbreaks across the United Kingdom and other parts of Europe during the winter and led to emergency housing orders.
Defra is urging farmers to maintain bio-security and Philip Hammond, president of the British Veterinary Poultry Association (BVPA), told FarmingUK that the threat from AI was no longer confined to the winter migratory season.
"H5N8 has been a very unusual virus with its ability to infect in birds at a very low level - it's a highly infective virus - but also it does appear to be able to persist for longer as well.
"The concern is that we are out of the migratory bird season and this case has been identified," said Mr Hammond, who is a partner at Crowshall Veterinary Services as well as BVPA president.
"I think the take-home message for producers is, I think, that they have to be aware that the risk of AI is not just seasonal; it can be all year round and they need to consider that with their bio-security.
"Conventionally the flu viruses would coincide with the migratory water fowl season and we are not in that period now, but it won't be long before we are again. To see cases at this time of year is unusual.
"The key thing for producers is ensuring that they have their avian influenza contingency plans up-to-date and in place, operational all year, and ensure their bio-security practices are optimal."
Outbreaks
A total of 13 outbreaks of highly pathogenic H5N8 avian influenza hit the United Kingdom between December last year and June this year as the virus spread across large parts of Europe.
Across the Channel H5N8 was reported in 17 other European countries. Cases were also recorded in Egypt, India, Iran, Israel, the Republic of Korea, Nigeria and Tunisia.
The UK and other EU countries issued housing orders to try to prevent the spread of the virus. But even as the migratory season came to an end and housing orders were being lifted across the UK, cases of bird flu continued to arise in small flocks during May and June.
On May 4 Defra confirmed H5N8 in a small flock of chickens on a farm near Thornton in Lancashire. On May 6 AI was found in a flock of nine birds in the same region.
On June 3 H5N8 was confirmed in a small flock of chickens and geese at a premises near Diss, South Norfolk.
The virus was found in a wigeon in Pembroke and a mute swan in Somerset in March and the latest discovery was in a mute swan at Diss in Norfolk during July.
'Remains a risk'
A Defra spokesperson said: "Avian flu remains a risk across Europe and we continue to closely monitor the disease in UK poultry and wild birds, including through increased wild bird surveillance activity.
"A recent finding in a dead wild bird serves as a timely reminder for all keepers - whether they have commercial flocks or a few birds in their back garden - to continue to follow good practice on bio-security to reduce the risk of infection, including minimising movement in and out of bird enclosures, cleaning footwear, keeping areas where birds live clean and tidy and feeding birds inside."
"We continually monitor for outbreaks and incidence of avian flu around the world and carry out surveillance in UK poultry and wild birds, in line with EU legislative requirements," he said.
FarmingUK asked Defra whether it was concerned about the number of cases of H5N8 in both poultry and wild birds now arising outside the traditional winter high risk period.
He said: "Our risk level is currently low, which means that outbreaks and wild bird cases are not entirely unexpected.
"At present, it is too early to say how long this virus will continue to circulate - other member states (of the European Union) continue to report disease.
"Historically, when this type of event has occurred in Europe, virus may still circulate for several years. We carry out routine surveillance in the UK and horizon scanning and monitoring around the world to help us anticipate future threats to animal health.
"We will continue to closely monitor the global situation of H5N8 as part of this work. Farmers and poultry keepers should continue to observe the high standards of bio-security that can help prevent the spread of disease."
Precautions
Defra has issued a list of precautions that producers should take to minimise the risk of their birds being infected with avian influenza.
It says that farmers should keep the area where birds live clean and tidy, control vermin and regularly disinfect any hard surfaces. Footwear should be cleaned before and after visits, it says.
Bird feed and water should be sited in fully enclosed areas that are protected from wild birds, it says. Spilled feed should be removed regularly.
Outdoor ranges should be fenced and access to ponds and other areas where wild waterfowl may visit should be limited.