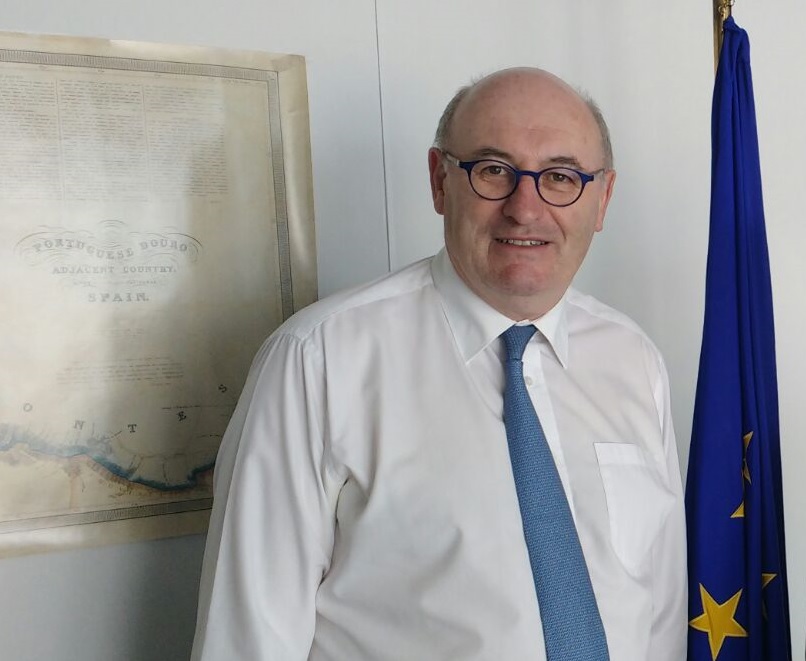 EU farm commissioner Phil Hogan has said he would like to re-authorise glyphosate for 'at least the next 10 years', he told the European Economic and Social Committee (EESC).
Although there is not yet a formal proposal, Mr Hogan said hopefully a decision would be made in the next few weeks.
He said he wanted glyphosate to have a lengthy re-approval period to 'give legal certainty to the sector'.
The news comes after the European Chemicals Agency (ECHA) said that there isn't enough scientific evidence to prove that glyphosate causes cancer.
But 30 MEPs, in a letter to Mr Juncker questioned the trustworthiness of one of the studies used by EFSA for its assessment.
'Sound science'
NFU vice president Guy Smith said: "We are delighted to hear the Commissioner back sound science and recognise the importance of glyphosate to Europe's farmers, but we are aware we could have a repeat of the political shenanigans of June 2016. We cannot take anything for granted."
The European Commission granted a temporary licence to glyphosate last June, after EU member states remained deadlocked on the terms of a regular renewal.
British farmers have been urged to get involved by writing to their MEP on the subject with many of them voicing their opinions via social media.
A spokesperson for the EU Commission said a decision on the possible re-authorisation on glyphosate will be taken before the end of the year at the Plants Animals and Feed Committee.