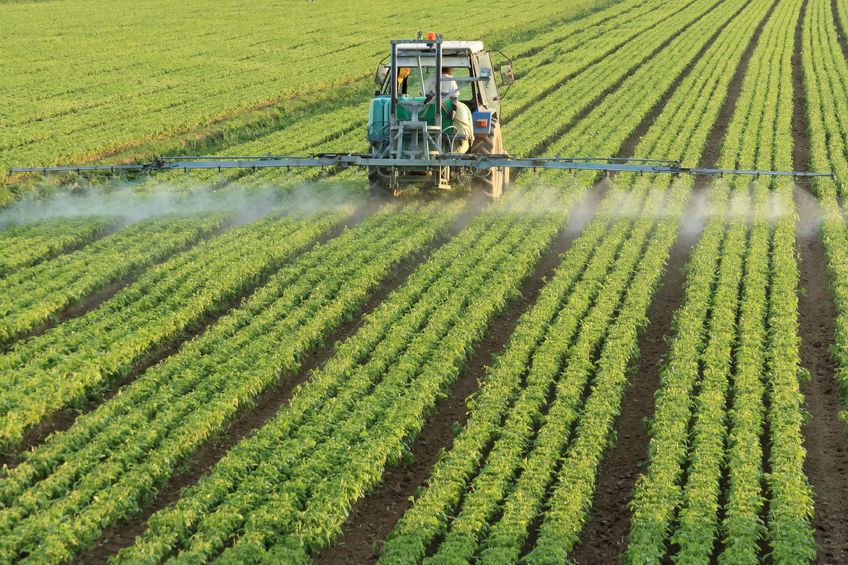 The European Commission will propose extending by 10 years its approval of the herbicide glyphosate.
A transatlantic row over possible risks to human health has prompted investigations by congressional committees in the U.S. and in Europe has forced a delay to a re-licensing decision for Monsanto's big-selling Roundup herbicide.
The European Food Safety Authority (EFSA) found that glyphosate is "unlikely to pose a carcinogenic hazard to humans".
The Ulster Farmers' Union said the European Commission's plan is positive, but said it would have preferred a full 15 years reauthorisation, as suggested by the European Food Safety Authority (EFSA) and European Chemicals Agency (ECHA).
"This will be a welcomed relief to growers, as it is one of the most widely used herbicides globally and in the EU," says UFU president Barclay Bell.
"The loss of glyphosate would have greatly increased the time and cost of managing weeds, not only for farmers but for local councils and gardeners."
UK farming unions have been active on this issue, and have said they will continue to work to ensure the facts about glyphosate's safety and its importance are 'fully understood' in the run up to the European Commission confirming its decision on the licence.
FarmingUK spoke to an arable farmer from South Yorkshire about the looming decision on glypgosate. He said that many arable farmers are hopeful of a lengthy approval.
Recently, the Canadian government re-evaluated glyphosate to be safe and confirmed the product's importance to Canadian farms.