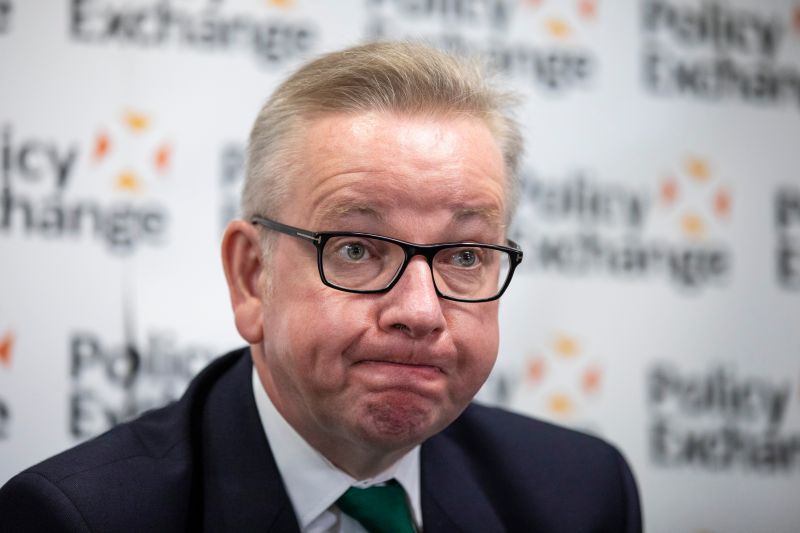 Michael Gove has proposed to "restrict" live animal exports rather than outright banning the practice once the UK leaves the EU.
In an interview on BBC Radio 4's Today programme, the Defra Secretary appeared to back-peddle on his beliefs.
Asked if Britain would "see an end" to live exports, Mr Gove said: "We're going to see restrictions on live animal exports, certainly, and we're consulting at the moment."
Asked if he was "minded to ban them", the Defra Secretary replied: "I'm minded to restrict them, yes. And I'm looking at the evidence to see how we can take appropriate steps.
"We're gathering evidence at the moment and we want to make sure that we can do this in the right way."
The comments follow Mr Gove's call for evidence looking at a potential ban, launched earlier this year.
Taking action on live animal exports forms part of the government's programme of reforms for the UK agricultural industry once the UK leaves the EU. It also forms part of Mr Gove's pledged 'Green Brexit'.
However, Labour's shadow environment minister, David Drew said Mr Gove is back pedalling on his promise to ban live exports.
"We are demanding that Michael Gove now clarifies the Government's position on banning live exports," he said.
Meanwhile, the National Sheep Association (NSA) has pledged to "robustly defend" what is a "legitimate and important" activity for the sheep industry.
Phil Stocker, NSA Chief Executive said the NSA remains opposed to any ban on live exports.
"We cannot see how it could operate, as it would go against all government policy on trade between Northern Ireland and the Republic of Ireland," Mr Stocker explained.