A plan to allow winter gardens to be used to overcome the 12-week rule in the event of another bird flu crisis has been submitted to the European Parliament.
A winter garden is a netted area attached to the hen house to allow birds restricted access to the range. It stops migratory birds accessing the range.
Mark Williams, chief executive of the British Egg Industry Council (BEIC), has submitted a formal proposal to the European Union on behalf of EUWEP, the representative body for the egg industry across Europe.
He is urging the EU to act to prevent free range birds losing their free range status in during AI outbreaks.
Serious outbreaks of highly pathogenic H5N8 bird flu in the United Kingdom and other parts of Europe last winter led to national governments issuing housing orders to try to prevent the virus spreading.
But under European Union rules, free range birds can only be locked up for 12 weeks before they lose their free range status.
12-week period
Last month, Mark Williams told FarmingUK that egg industry leaders across the EU had agreed to submit a plan to allow free range producers to maintain their status beyond 12 weeks if they could make use of a winter garden.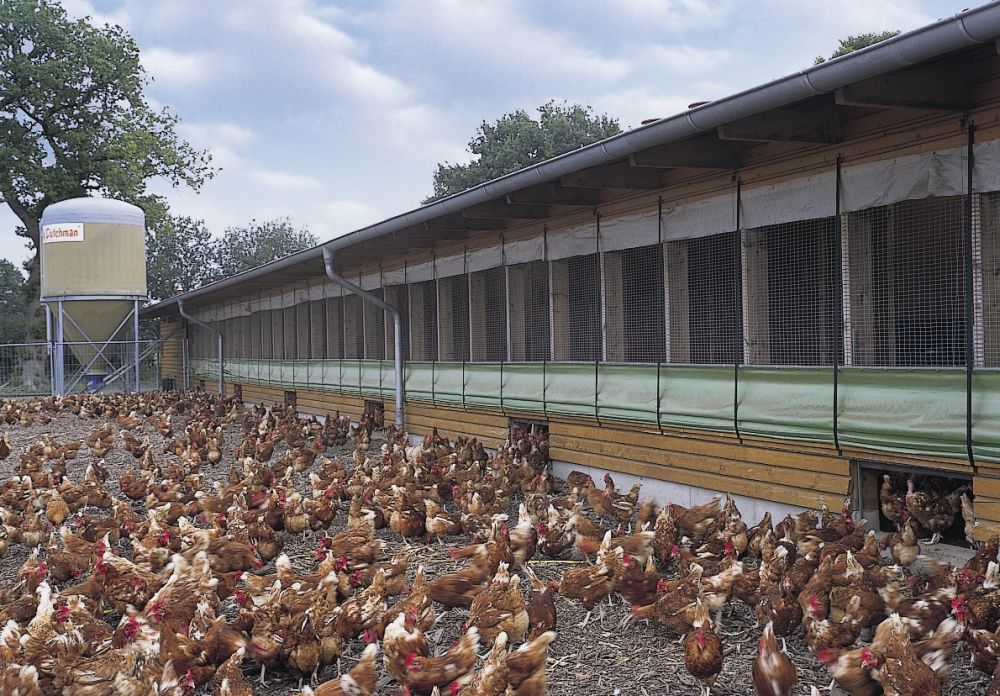 Mr Williams said the proposal would be to ensure that free range status was retained as long as birds were in a winter garden during a period of veterinary restriction - even beyond the 12 weeks.
He said the proposal was that there should be no time limit on maintaining free range status beyond 12 weeks whilst birds were housed as a result of veterinary restrictions.
Mr Williams has now written formally to the Agriculture Committee of the European Parliament asking that the winter garden proposal be adopted.
"The egg sector appreciates the importance of high levels of bio-security in protecting flocks," he said in his letter.
"However, to ensure that we are in the most effective position to be able to do this, we need the support of the European Parliament, member states and Commission for an amendment of the egg marketing legislation, as soon as possible, and by early autumn 2017 at the latest.
"The reason for this is that a free range egg producer is unable to commit to the expense of erecting a winter garden unless the egg marketing regulation is amended to allow him/her to restrict birds within the structure during a period of veterinary restriction and still retain free range marketing status after 12 weeks," Mr Williams said.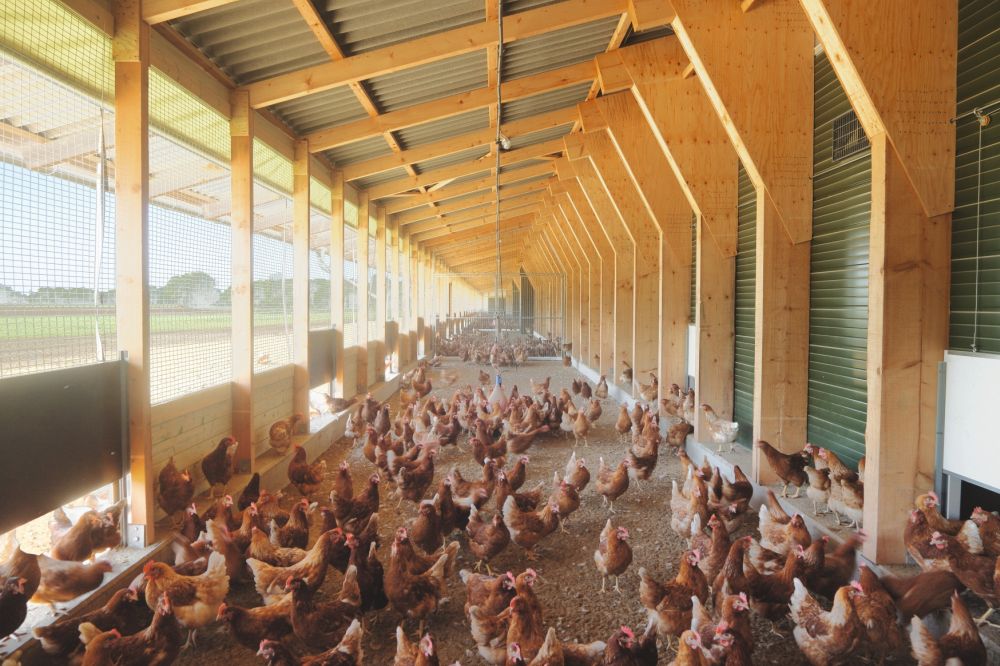 He said in his submission: "During a housing order under the current regulation, free range hens are restricted inside the house only.
"By allowing the use of a winter garden, and making it financially viable for a producer to install, bird welfare would be improved, as space is increased and there is provision of roughage.
"At all times our proposal is designed to protect hens' health and welfare during a period of disease incursion and what we have specified provides a good balance between full housing (i.e. barn) and free range.
"The proposed solutions also provide consumers with the confidence that the premium price they are choosing to pay reflects the way in which free range eggs are produced whilst protecting hens."
Numerous options
The egg industry has considered a number of options for protecting free range status in the event of another housing order.
EU Agriculture Commissioner Phil Hogan has ruled out simply extending the 12-week limit.
Adopting a rule used for organic birds, which requires simply that the chickens be allowed to range for at least a third of their lives, has also, apparently, been dismissed.
Another idea was to persuade the Commission to recognise something called the 141-day rule. With a pullet not becoming a hen until 20 weeks, this, together with the current 12-week cut-off, would provide a total of 32 weeks. This idea has failed to win support.
Egg industry leaders have pinned their hopes on the winter garden plan. In his submission, Mark Williams said that a winter garden should provide at least 20 per cent of the useable area.
The provision of additional floor area by a winter garden would "help reduce the density of hens in the poultry house during the day, which would assist in reducing stress whilst hens were housed during veterinary restriction, and would therefore assist in disease control," he said.
Where a winter garden was already in place on a farm, and was calculated as part of the useable area, alternative solutions should be considered, he said, such as the provision of a mezzanine or multi-tiers in the winter garden.
He said a winter garden should have a solid roof to keep out faeces from birds flying overhead and to prevent rain or snow entering and making the litter wet.
He said roughage should be provided in the winter garden. However, provision of feed and drinking equipment in a winter garden could deter hens returning into the poultry house at night.
"The status quo is clearly not an option for the future of free range egg production in the EU," said Mr Wiliams in his letter.
"The protected outdoor area (20 per cent) is what we have already proposed to the Commission. However, we do not believe that limiting this to just 16 weeks (i.e. only an additional 4 weeks beyond 12 weeks) will allow it to be commercially viable for a producer to make such an investment."
The cost is put at between €1.50 and €4.00 Euros per bird. He said that there should be no time limit whilst birds are being locked up as a result of restrictions.