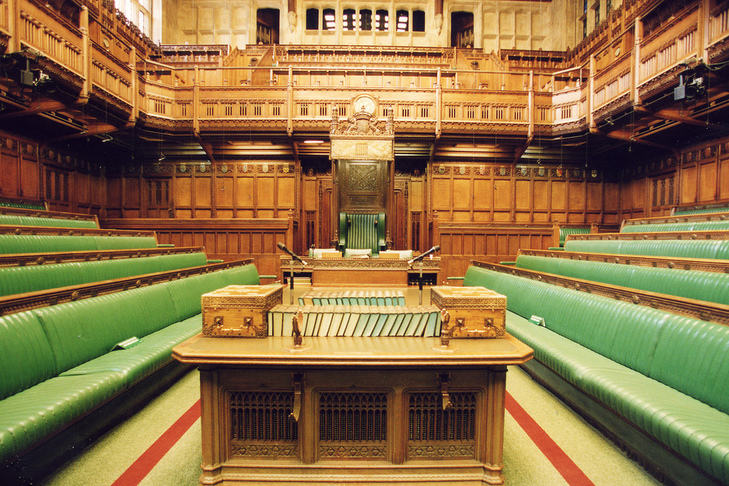 Defra Secretary Michael Gove has confirmed the government will continue to recognise animal sentience after the UK leaves the EU.
The acknowledgement follows news of MPs voting to reject the inclusion of animal sentience into the EU (Withdrawal) Bill last week, with one group saying the move undermine Gove's high animal welfare pledge.
However, in a written ministerial statement published on Thursday (23 November), Gove said the government is committed to the "very highest standards" of animal welfare. He said the UK will become a world leader in the care and protection of animals.
He wrote: "It has been suggested that the vote last week on New Clause 30 of the EU Withdrawal Bill somehow signalled a weakening in the protection of animals - that is wrong. Voting against the amendment was not a vote against the idea that animals are sentient and feel pain - that is a misconception.
"Ministers explained on the floor of the house that this Government's policies on animal welfare are driven by our recognition that animals are indeed sentient beings and we are acting energetically to reduce the risk of harm to animals – whether on farms or in the wild."
The Defra Secretary said the vote against New Clause 30 was the "rejection of a faulty amendment", which would not have achieved its stated aims of providing appropriate protection for animals.
He said that the government will ensure any necessary changes required to UK law are made in a "rigorous and comprehensive" way to ensure animal sentience is recognised after the UK leaves the EU.
"The Withdrawal Bill is not the right place to address this, however we are considering the right legislative vehicle," Gove wrote.
The government has said they are proposing primary legislation to increase maximum sentences for animal cruelty from six months to five years, and the creation of a new statutory, independent body to uphold environmental standards.
"The current EU instrument – Article 13 – has not delivered the progress we want to see. It does not have direct effect in law – in practice its effect is very unclear and it has failed to prevent practices across the EU which are cruel and painful to animals."
The RSPCA, the leading body which initially criticised the government's action, has welcomed Gove's reassurance.
But the animal charity believes a formal acknowledgement that animals are sentient written into the EU Withdrawal Bill would send a strong message to politicians to help shape future legislation, ensuring the best protection for animals.
"The call for legal recognition of animal sentience is echoed across animal protection groups and members of the public. As the EU (Withdrawal) Bill continues its progress through Parliament we will once again be urging for this important acknowledgement of animals sentence to be included," the RSPCA said in a statement.