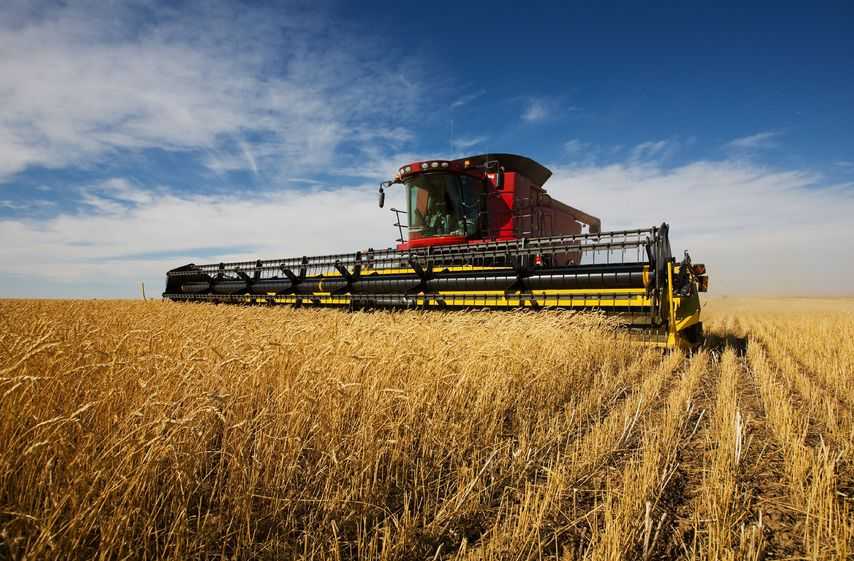 The government has been urged to drive arable productivity and efficiency as news of a mixed harvest appears.
The NFU's annual harvest survey reveals varied results for Britain's arable farmers.
The results has triggered the farming union to demand government to help by building a new domestic agricultural policy.
This year's harvest has seen variable results across British arable farms. The NFU said this demonstrates the need for farmers to have access to all the tools available, including plant protection products.
The survey shows that overall crop yields are estimated to have increased to 8 tonnes per hectare, rising above the five-year average of 7.9 tonnes per hectare.
However, while some farmers have seen increases, many arable farmers have witnessed their crop yields decrease after unpredictable weather severely impacted this year's harvest.
'Struggling'
NFU combinable crops board chairman Mike Hambly said it is "good news" that there is still an overall yields increase.
However, he said many farmers are still struggling with unpredictable weather, rising input prices and restricted access to plant protection products.
"Even now, many farmers have still yet to complete this year's harvest," Mr Hambly said.
"It is vital we build on increasing yields and in order to do this farmers' need to have all the tools available to protect their crops and invest in new technology.
"A new domestic agricultural policy must enable farm businesses to be profitable and productive, while easing the impact of volatility to ensure Britain's arable farmers can continue to provide food for the nation and deliver for the environment."
'Critical juncture'
Mr Hambly said plant protection products are "clearly top of that list".
He said the futures of both neonicotinoids and glyphosate are currently at a "critical juncture". The NFU has thus called on Government to support their availability to farmers.
Brexit uncertainty has led many farmers to delay investments or improvements on their farm as they wait for clarity on the UK's future trading relationship with the EU and what a domestic agricultural policy may look like.
The NFU's confidence survey showed that 20% of farmers surveyed are likely to decrease investment in the next 12 months as a result of the EU referendum result.