Arable farmers in Scotland have got off to a slow start but momentum is building, according to NFU Scotland's annual harvest round-up.
Winter barley harvest is almost complete – at average to below average yields and quality – winter oats are under way and earlier areas are now moving into spring barley and wheats.
Those growing oilseed rape (OSR) have faced the biggest disappointments with high winds in mid-August shattering seedpods and stripping fields bare just as harvest approached.
However, growers are persevering with OSR and plantings of this year's crop are moving ahead.
For the East Lothian and the Borders, the harvest has been slow and sporadic, with OSR suffering due to the strong winds – potentially reducing yields by one to two tonnes per hectare.
Winter barley and oats cut look normal at this present time, with other crops due to be cut this week, weather dependant.
For the north east of the country, winter barley grain yields were better than some other areas of Scotland, however the straw yield has been disappointing after being impacted by the strong winds in August.
The strong winds, however, allowed for some crops to ripen and for a quick, dry harvest.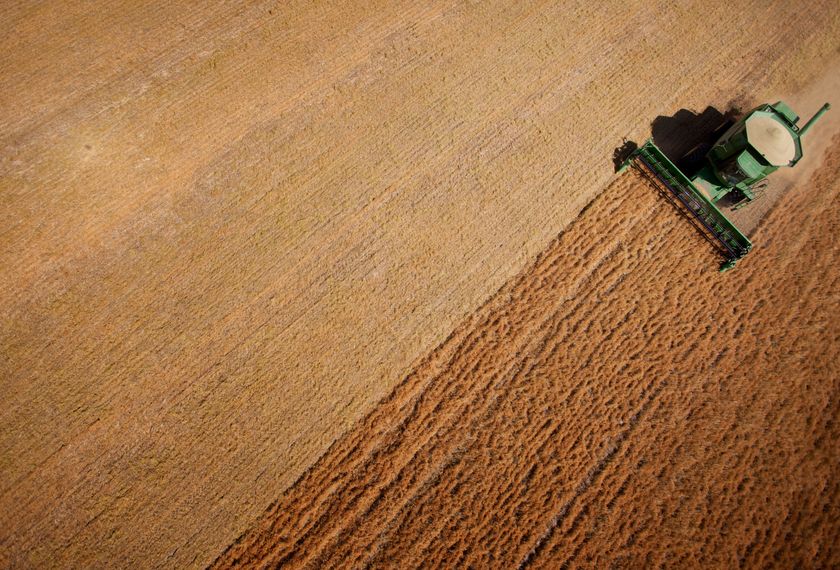 Winter oat yields in the north east have been higher than expected, with moisture levels similar to winter barley.
Wheat is 'some way off' at present with growers trying to avoid heavy showers.
In the Highlands, OSR yields have been variable due to the weather, however for one farmer Concerto spring malting barley has been harvested a week earlier than last year, with good yields so far.
Winter barleys have been average to disappointing.
For Orkney there was little movement on harvest last week, with little expected to get done by the end of August.
In Ayrshire, one farmer reports that winter wheat is done, with yields down albeit moisture was low.
Spring barley is due to start soon, with crops looking good and heavy.
Strong winds and heavy showers
In summary, Ian Sands, NFU Scotland's Combinable Crops Chairman who farms in Perthshire said that generally this year's harvest "has been better in some areas than others."
"The strong winds and heavy showers in August have had an impact on yields, particularly in the east of the country, with many waiting by combines to make the most of any dry spell," Mr Sands said.
"A lot of what we have so far is based on anecdotal evidence from members around the country.
"As we now move into autumn, many will also be facing additional drying costs in a year when prices are very disappointing.
"At the same time, the arable sector is Scotland has carried virtually all the burden of meeting the 'greening' element of the new Common Agricultural Policy.
"Gold plating by the Scottish Government around greening rules has impacted on our competitiveness.
"Combine the challenges of the weather with low commodity prices, and the arable sector is facing a disappointing and challenging year once again."