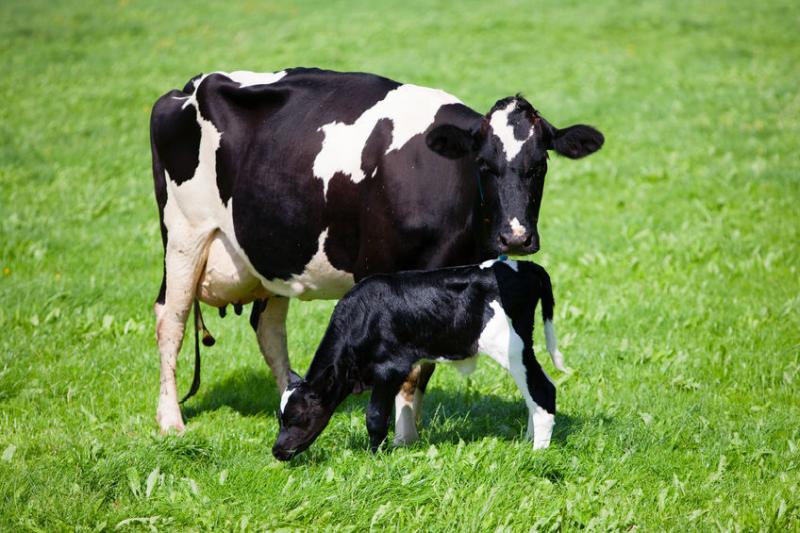 P&O Ferries has confirmed that it will no longer be transporting live calves from Scotland that are destined for continental Europe.
The ferry company said its decision is based on scenes from the BBC documentary 'Disclosure: The Dark Side of Dairy', which aired on Monday evening (10 September).
The documentary highlighted how 5,000 male dairy calves were shipped to Europe last year from Scotland, with the vast majority ending up in Spain for slaughter.
Animal rights campaigners on the programme claimed the long journey is harmful, but the industry said the alternative was shooting them at birth.
P&O released a statement, saying: "We can confirm that P&O Ferries will cease co-operating with the Scottish government to transport across the Irish Sea young calves destined for continental Europe with immediate effect.
"We place the highest priority on animal welfare across all of our routes and were shocked by the scenes in last night's documentary.
"We will not hesitate to act decisively and close the account of any customer which breaches our policies in this area."
'Concerning'
The move by P&O has raised eyebrows at Holyrood, with Rural Affairs Minister Mairi Gougeon calling it "concerning".
"I emphasise that there was nothing in it that suggested any harm or breach of any welfare standards by anyone transporting calves from Scotland to Northern Ireland, Ireland or continental Europe. Therefore, I am concerned at the decision that P&O Ferries has reached," she said.
"I will urgently seek to find out more information about this because obviously we need to determine that there are no other impacts to live transport of animals to Northern Ireland or Ireland or more widely."
Ms Gougeon said the Scottish government "remains committed" to ensuring that livestock are reared, transported and treated throughout their lives humanely.
A spokesperson for NFU Scotland added that it is "disappointing" to learn that P&O Ferries have reviewed their policies following the "sensationalised and inaccurate" documentary.