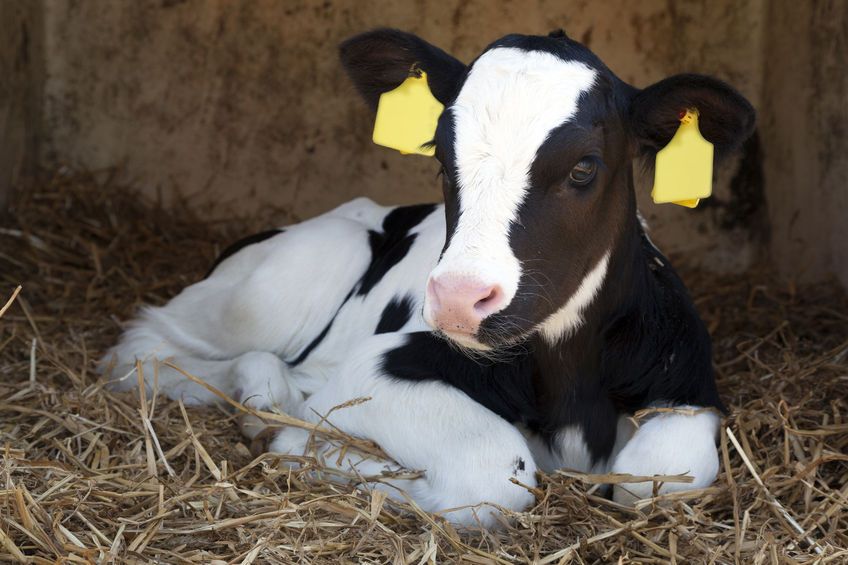 Scotland's chief veterinary officer has slammed the BBC for "misunderstanding" farming issues following the broadcaster's airing of a documentary looking into dairy calves.
The BBC documentary 'Disclosure: The Dark Side of Dairy' aired on 10 September. It highlighted how 5,000 male dairy calves were shipped to Europe last year from Scotland, with the vast majority ending up in Spain for slaughter.
Animal rights campaigners on the programme claimed the long journey is harmful, but the industry said the alternative was shooting them at birth.
However, the BBC has had to replace segments from the online edition of the documentary following sustained criticism from the farming industry and Scotland's own chief veterinary officer.
Farming union NFU Scotland has lodged an official complaint after discovering the BBC used scenes of Hungarian cattle shipped onto Romanian boats.
And now Sheila Voas, Scotland's chief veterinary officer told The Times that the BBC is "misrepresenting facts".
"Although there were several points in a recent documentary which I thought were a misunderstanding, exaggeration or even misrepresentation of the facts, I appreciate that some might have a different interpretation to others," Ms Voas said.
"Scottish cattle can be easily identified by their ear tags and, where identification was possible, none of those animals in the film appeared to have come from Scottish farms."
She added: "In reference to some very disturbing abattoir scenes from North Africa, which were said to have been filmed in Egypt, I would point out that for a number of years now, that country has not accepted calves of Scottish or indeed UK origin."
'Fraud'
Gary Mitchell, NFU Scotland's vice-president and a dairy farmer who used to ship calves to Spain before this week's ban, accused the BBC of "fraud".
He told the BBC's Good Morning Scotland programme: "We have baby calves stranded in Dumfries and Galloway with no home, so what's going to happen next?"
The airing of the documentary led P&O Ferries to confirm that it will no longer be transporting live calves from Scotland that are destined for continental Europe.
The move by P&O raised eyebrows at Holyrood, with Rural Affairs Minister Mairi Gougeon calling it "concerning".
"I emphasise that there was nothing in it that suggested any harm or breach of any welfare standards by anyone transporting calves from Scotland to Northern Ireland, Ireland or continental Europe. Therefore, I am concerned at the decision that P&O Ferries has reached," she said.
A BBC Scotland spokesman admitted that the documentary showed wrong footage of cattle being transported to North Africa.
"As soon as the mistake was identified, that ten seconds of footage was replaced with the correct film of cattle boarding a boat in Spain bound for Egypt, for iPlayer and any future rebroadcast of The Dark Side of Dairy," the spokesman said.
"No-one has disputed what we revealed in the programme - that 5000 calves were exported from Scotland last year, primarily to Spain.
"The programme did not claim any of the animals shown in the disputed sequence were Scottish. As was stated clearly in the programme, while we cannot be 100% sure Scottish cattle are among those exported in this way, equally it cannot be ruled out as they have entered the general market.
The spokesman added: "It was entirely legitimate to explore the question of what could happen to live animal exports that originated in Scotland if they leave the EU. We stand by our journalism and the public interest issues it has raised."