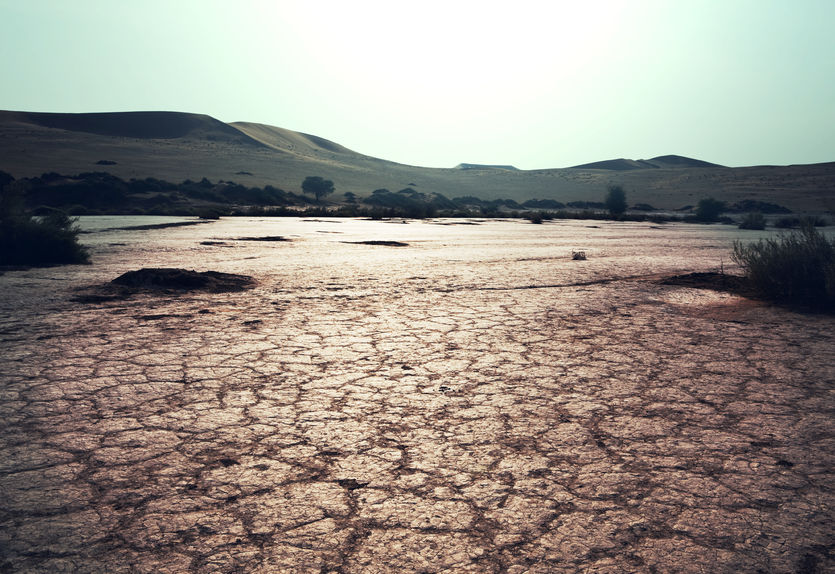 Above-average rainfall is needed in the south east of England to avoid a summer drought, and now the Environment Agency is actively working with farmers to balance water needs.
Some areas of the UK are on flood alert after recent storms drenched the UK, but other parts face a warning of a summer drought.
In the south east of England, groundwater and some reservoir levels are below normal, and only above-average rainfall in the next three months will refill them, the Environment Agency warned on Friday (5 January).
Stuart Sampson, Environment Agency water manager, said: "Despite the recent wet weather at the end of December, we had a dry end to the autumn with rainfall much lower than average in the south east of England. Last winter saw low rainfall in the south east which means that groundwater and some reservoirs are below normal levels.
"Above-average rainfall is now needed in parts of this region over the winter months to replenish groundwater supplies for 2018."
He added: "The Environment Agency is actively working with water companies, businesses and farmers to balance the needs of water users and our teams are ready to respond to potential impacts of dry weather on people, the environment and wildlife.
"Water companies will be advising their customers to use water wisely and considering action to preserve and enhance water supplies."
'Key resource'
The warning follows news of Southern Water applying to the Environment Agency for a precautionary drought permit at Bewl Water reservoir.
A permit will help to recharge the reservoir in preparation for next summer when water demand will increase.
Bewl Water, in Lamberhurst, Kent, is currently only 44 per cent full, when normally at this time of year it would be nearer 75 per cent.
In December the reservoir was less than 33 per cent full – an exceptionally low level.
In a statement, the company said: "We are applying to the EA for powers to help refill it, allowing us to take more water from the River Medway under certain conditions."
Dr Alison Hoyle, director of compliance and asset resilience at Southern Water said: "The dry winter last year left Bewl depleted when it would normally be full. Summer rains helped slightly but a very dry autumn and early winter makes it important that we use every tool at our disposal to ensure that Bewl refills over the winter.
"The reservoir is a key resource. As well as supplying our customers in the Medway towns, Thanet and Hastings, it is also used by South East Water.
"It is vital that we can put more water into it and we would like to see it reach levels of 75 per cent before the end of March."
Water scarcity
The government has been urged to recognise the role that water plays in farming, being a vital ingredient in food production and essential to the economic performance of the agri-food sector.
The Water for Food Group says increasing water demands from other sectors, and a greater risk of water scarcity caused by droughts and climate change, already threaten the farming industry's ability to sustain and increase efficient, high quality food production at affordable prices.
Growers of high value fruit and vegetables are particularly reliant on access to secure supplies of water.
The group wants water for food production to be designated as an 'essential water need', alongside water for people and for energy, and prioritised accordingly by the Government particularly in its proposals to reform water abstraction.
NFU Vice President Guy Smith said all farmers and growers depend on secure supplies of water to grow food.
However, he said many of them are "increasingly vulnerable" to water shortages as a result of dry weather and strict regulations.
"With Government currently reviewing the system of how to allocate water between different users when there isn't enough to meet everybody's needs, it is timely for us to ask for a fair share of water to grow the nation's food," Mr Smith said.
"Given the importance of food as essential for life, many people may be surprised that water for food isn't already acknowledged as a priority use."