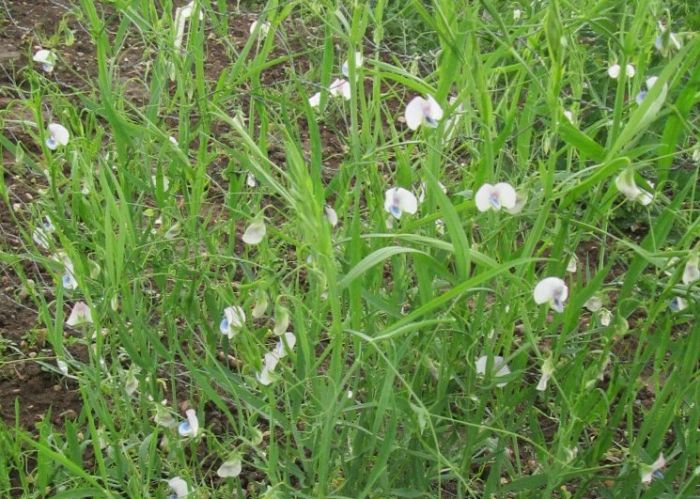 A ground-breaking British project to cultivate grass pea in drought-prone areas has been awarded £1.2m funding.
The bid to unlock the potential of the resilient and highly nutritious legume is one of nine important projects which receive a total of £10m under the Sustainable Agriculture for Sub-Saharan Africa (SASSA) fund.
The projects were informed by the needs of countries in Sub-Saharan Africa, raised in a Global Challenges Research Fund workshop held in Kenya in March 2017.
Professor Cathie Martin a project leader in metabolic biology at the John Innes Centre and the UK lead of the grass pea project said grass pea is "especially beneficial" to smallholder farmers as an insurance crop.
"We are also working on introducing agronomically important traits which could lead to the expanded cultivation of grass pea in areas most affected by climate change," Prof Martin said.
Enhanced food security
The John Innes Centre project is called 'Unlocking the Potential of Grasspea for Resilient Agriculture in Drought-prone Environments (UPGRADE)'.
It has developed new safe lines of grass pea that are low in a toxin which causes paralysis when it is the main food consumed because there is nothing else to eat.
The nine funded projects aim to enhance food security in Sub-Saharn Africa through collaborative research that combines the expertise of UK science with research involvement in the region.
The focus is on African farming systems in which crops are grown, primarily for local human consumption, and their interactions with the environment.
'Sustainable agriculture'
Research was particularly encouraged on regionally important crops relevant to the needs of smallholder farmers in multiple African countries.
Professor Sir Mark Walport, Chief Executive of UK Research and Innovation said: "Stresses such as drought, and the restriction of vital resources including nutrients and water are among the challenges affecting the development of sustainable agriculture in Sub-Saharan Africa.
"By bringing together UK researchers with partners in the region, these projects will play an important role in addressing these challenges and unlocking the potential of sustainable agriculture to transform food production and improve lives."
These projects are funded from the UK Government's Global Challenges Research Fund, which aims to deploy the UK's world-leading research capability to address challenges faced by developing countries.