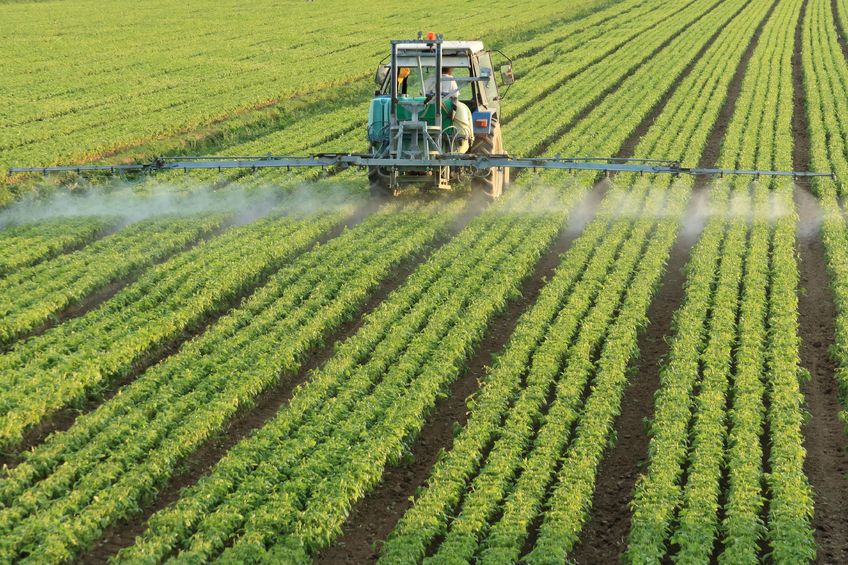 Arable farmers are hopeful of a lengthy approval for glyphosate as the EU prepares to makes its decision on whether the herbicide should be re-approved for agricultural use.
Glyphosate was re-authorised for just 18-months last year after the EU decision making process was caught up in conflicting scientific research and political differences.
The International Agency for Research on Cancer claimed that glyphosate was 'probably carcinogenic to humans.' carcinogenic. Farmers are now hopeful of a 15-year approval for the herbicide.
Arable farmer Richard Hinchliffe said that he was 'in complete faith that science should prevail and that it should get reauthorised.'
He said that glyphosate is 'probably the safest herbicide that farmers use' and that it is the best option for controlling weeds outside of crops.
'Total change'
Richard, who farms in South Yorkshire, said that if glyphosate was not re-authorised 'it would totally change our farming system.'
Without it he said farmers would have to start ploughing again, it would increase labour requirements and have an impact on wildlife by disturbing ground nesting birds.
With Britain set to leave the European Union Richard was hopeful that in the future decisions on the use of pesticides would be made by the UK government.
He said that in the past the UK had taken a pragmatic approach to the issue and that going forward science and research needs to be at the heart of future decisions.